Yesterday I have shown you my outfit at I wore at the International Plaza in Tampa. It was my first shopping day and I did not want to spend all the money the first day. My dad bought me my birthday present, finally. My birthday was in june, but my parents decided to buy my watch first in the USA, because the watch is here so much cheaper. It is the Michael Kors watch in rose gold which I totally adore! I really do love how it looks like.
Včera jsem Vám už ukazovala můj outfit, který jsem měla na sobě při nakupování v International Plaza v Tampě. Byl to můj první den nákupů, a vlastně první den v Americe vůbec a nechtěla jsem utratit hned všechny peníze. Konečně jsem se dočkala čekání na

hodinek od Michael Kors

. Byl to můj pozdní dárek k narozeninám (které byly v červnu). Rodiče se je rozhodli koupit až v Americe, protože tady vyjdou levněji (asi o 2000). Vybrala jsem si růžové zlaté s kamínky. Moc se mi líbí.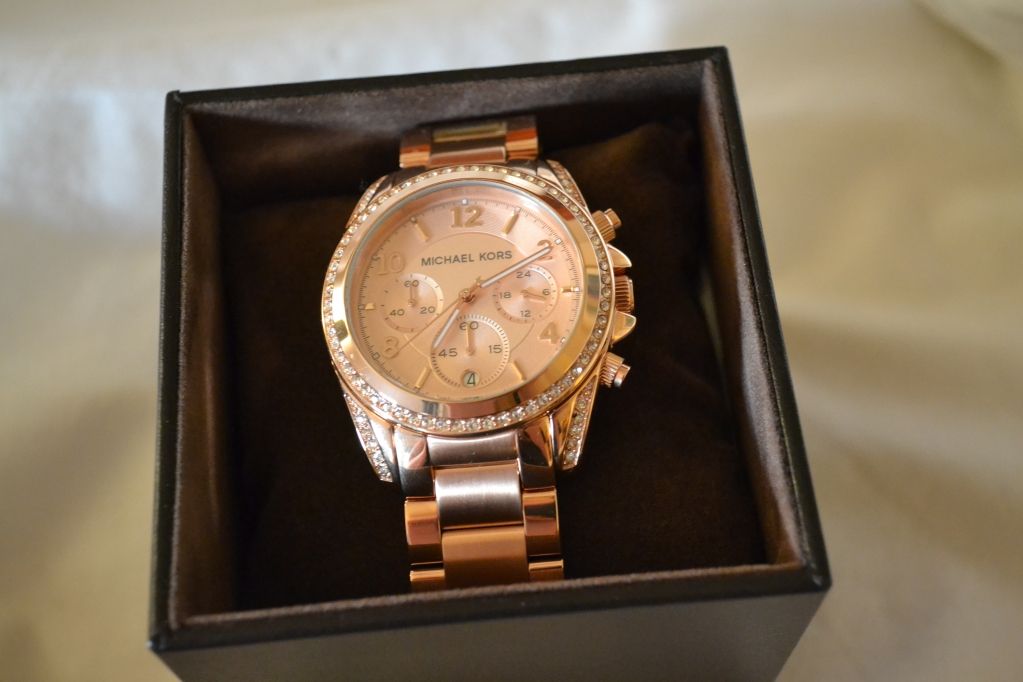 I also went to some other stores, like Urban Outfitters or Forever 21. I picked some tops at Forever 21. I bought a plain blue blouse. I always wore black, black and black and now I want to add some colours in my closet. I really love this top. Then I picked a lace top, which is amazing as well. Last is plain white "undertop".
Také jsem byla i v jiných obchodech než jenom Michael Kors, třeba Urban Outfitters nebo Forever 21. Ve Forever 21 jsem si vybrala 3 topy. Jako první jsem si vybrala modrý top. Vždycky jsem nosila jenom černou, černou a černou. Teď jsem nějak zatoužila do barvách a tadle modrá se mi moc líbí! Také jsem si vybarala krajkový top, který bude skvělý na pláž. A jako poslední jsem s vybrala klasické bílé tílko, které budu nosit pod trička.
Follow on Bloglovin
-
Like me on Facebook
-
Follow on Twitter