Today was my last (whole) day in Paris, because I am leaving tomorrow. First I saw the Opera in Paris. After that I went by metro to the Museum de Louvre. I did not go inside, I just took some pictures outside. I have been there 2 years ago and that was enough for me.
Dneska byl můj poslední (celý) den v Paříži. Zítra kolem poledne odlétám zpátky. Jako první jsem dneska šla k Opeře nedaleko Galeries Lafayette, která byla ale zavřená. Poté jsem jela metrem k Louvru. Dovnitř jsem nešla. Byla jsem tam před 2 lety a to mi bohatě stačilo. Jenom jsem tam vyfotila nějaké fotky a pokračovala dál.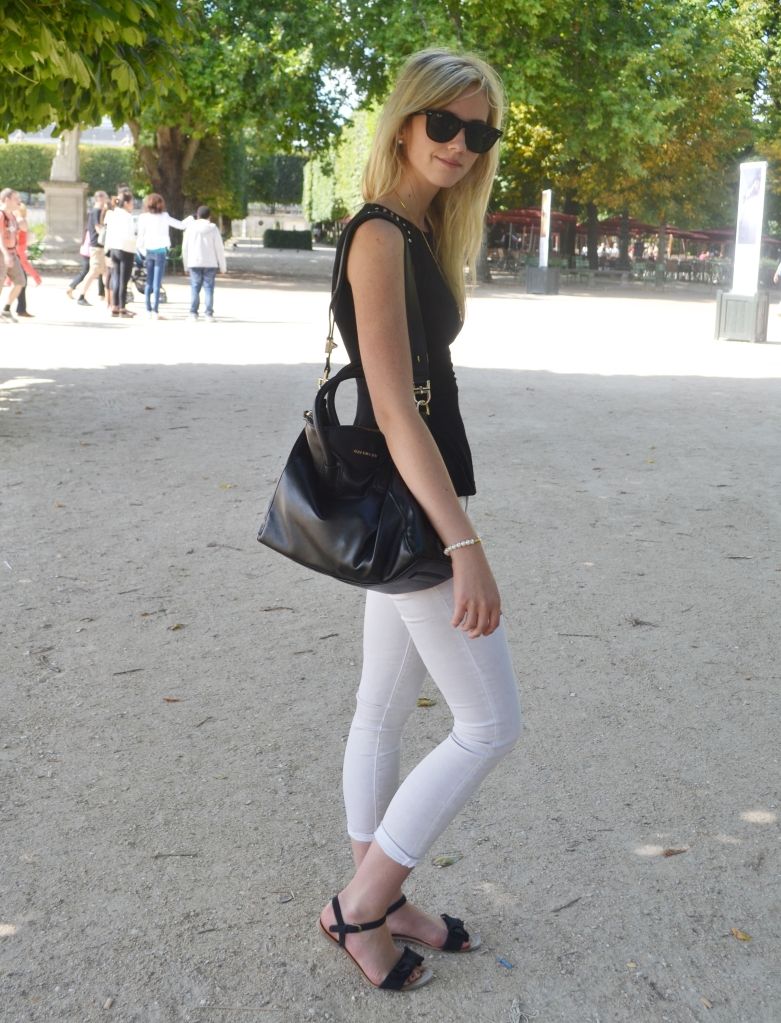 wearing peplum top
HERE
/ jeans Zara / sandals Zara / bag Givenchy / sunglasses Ray Ban / necklage Chanel / bracelet Topshop
Then I continued to the Jardin des Tuileries by Louvre. I liked it there. I sat there for a couple of minutes and just enjoyed the atmosphere.
Pak jsem pokračovala do Parku Tuileries, který se nachází hned u Louvru. Na chvíli jsem si tam sedla a užívala si atmosféru Paříže.

When I went to the Metro station, I saw Rue du Cambon. You know that I am a very big fan of Chanel. I know that on Rue du Cambon is located one of the most famous Chanel stores in the world grounded by Coco Chanel herself. As a big Chanel fan, I had to go there to see it live, although I really did not plan to go there.
Když jsem pak šla na metro, uviděla jsem Rue du Cambon. Jako velký fanoušek Chanelu vím, že se tam nachází jeden z nejznámějších obchodů na světě, který založila sama Coco Chanel. Plus je to první butik, který otevřela. Musela jsem se tam jít podívat. Dnes je to hlavní sídlo značky Chanel.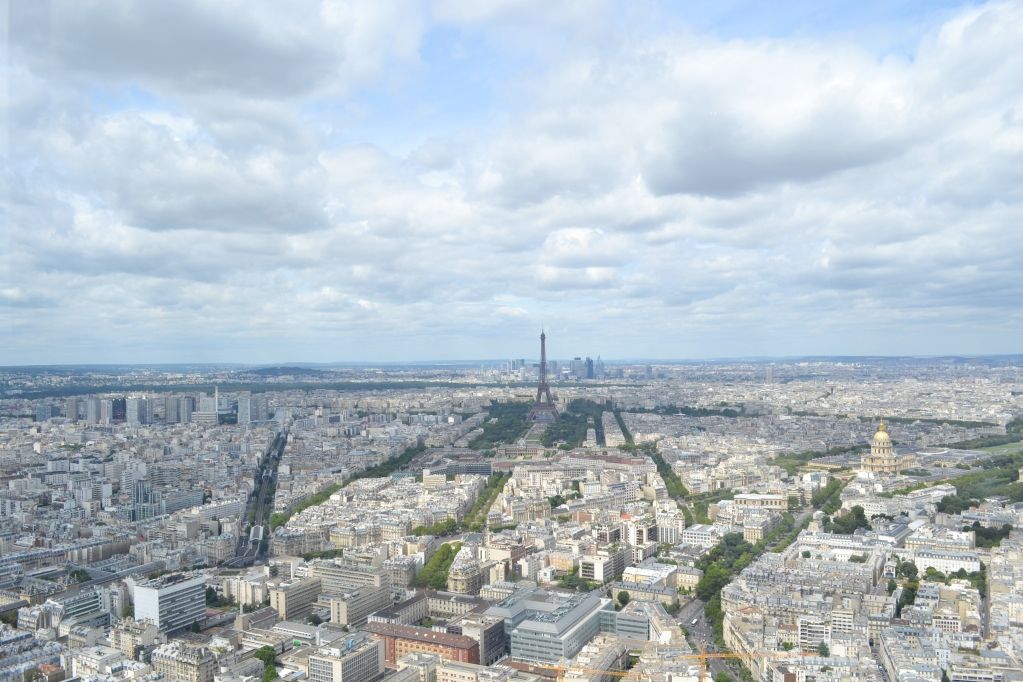 I wanted to see another view of Paris, so I got to the Tour Montparnasse. It is a big building with 360° view of Paris. The building is really high and the view is really nice!
Moc se mi líbí všechna ta panoramata Paříže (hlavně Eiffelovky) a proto jsem se vydala na Tour Montparnasse. Je to vysoká budova s 360° výhledem na Paříž. Výhled opravdu stojí za to!
Last famous sight I have not been to in Paris is Notre Dame. I was there today. First I went inside. There is just normal church. I really wanted to go upstairs and take some photos there of Paris, but when I saw the line of people having the same as I had, I changed my mind. I was on the Tour Montparnasse, so I really did not have to go up. I decided to see L´hotel de ville of Paris then.

Poslední známou památku, kterou jsem v Paříži ještě neviděla, byla Notre Dame. Proto jsem tam šla dneska. Jako první jsem šla dovnitř, kde je normální kostel. Opravdu jsem chtěla jít nahoru, protože výhled musí být nádherný. Bohužel tenhle plán mělo asi dalších tisíc lidí, a když jsem viděla tu frontu lidí, rozhodla jsem se, že tam nakonec nepůjdu. Byla jsem už předtím na Tour Montparnasse, tak jsem to zase nepotřebovala vidět. Raději jsem se šla podívat na radnici.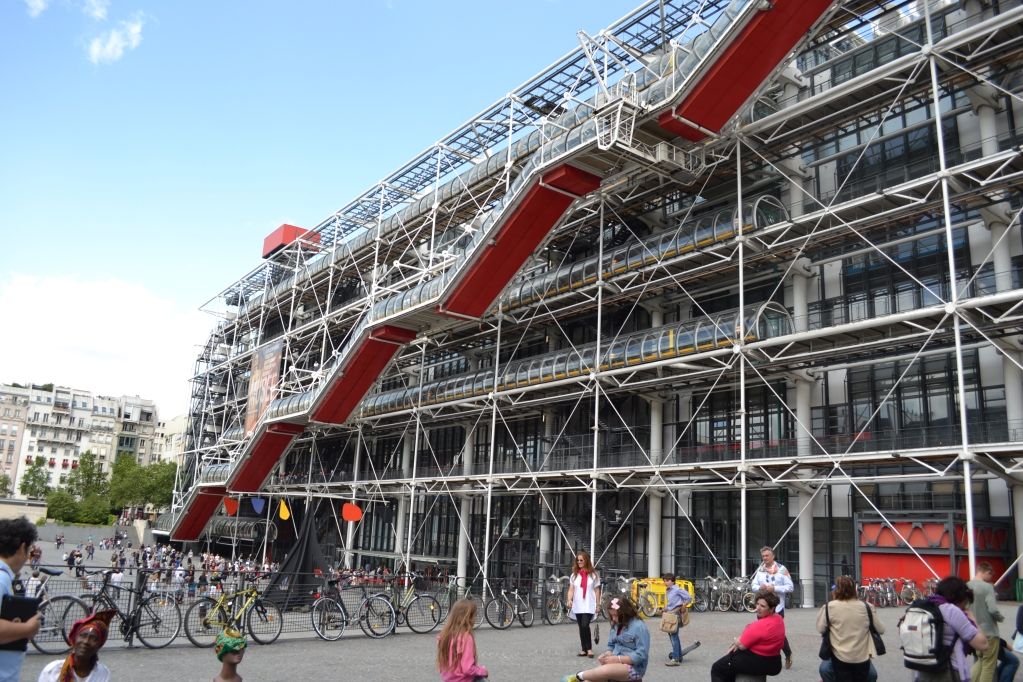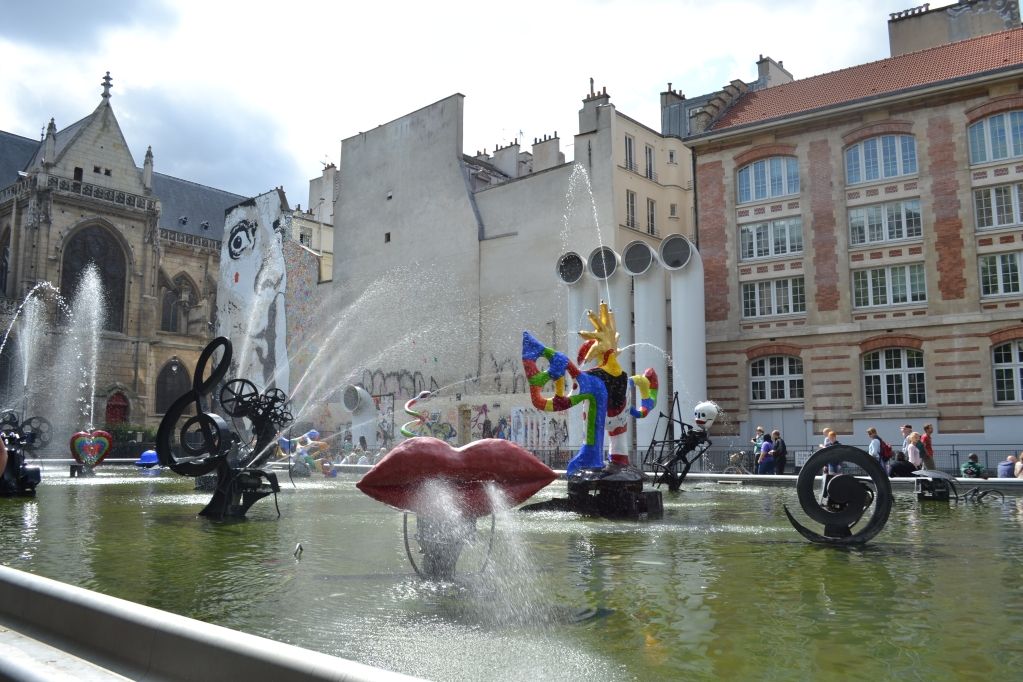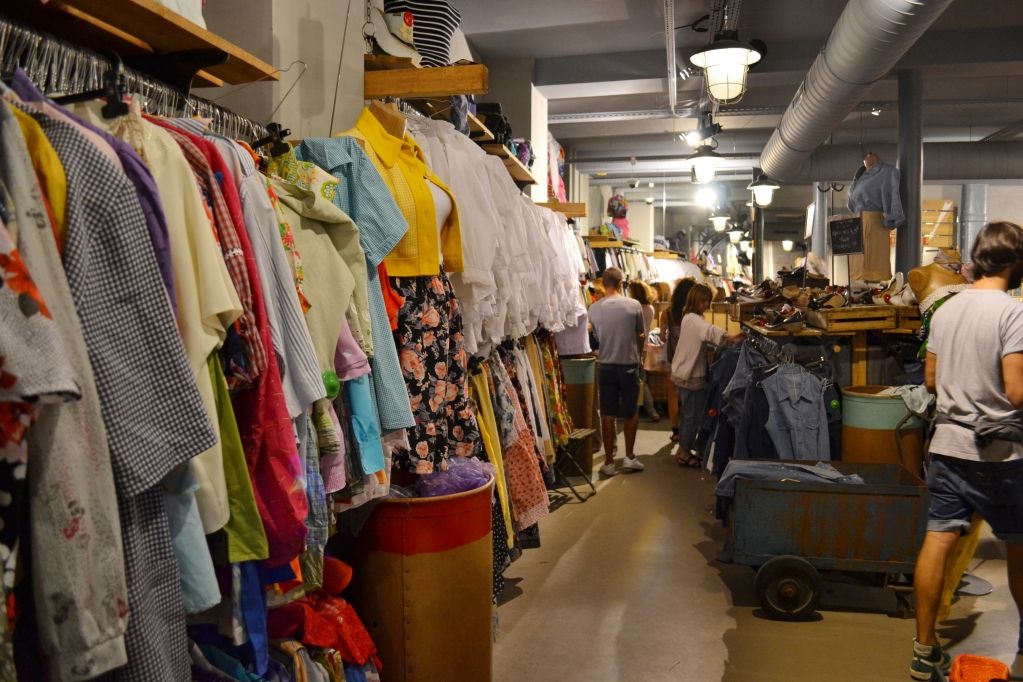 After seeing that, I went to see the Centre Georges Poumpidou. The way there was really amazing, because I saw a lot of vintage stores. I went into some and I really liked it there. I am glad I got there, because I found the perfect jean jacket (Bershka) for only 5 euros! It fits perfectly and I am going to make it studded (or spiked).
Když jsem už měla radnici vyfocenou, chtěla jsem zajít do Centra Georges Poumpidou. Cesta tam byla skvělá. Viděla jsem několik vintage butiků. Do několika jsem šla a moc se mi tam líbilo. Jsem ráda, že jsem tam byla, protože jsem si koupila džínovou bundu (Bershka), která mi sedí a která stála pouhých 5 euro. Mám v plánu přidat "studs" nebo "spikes" a bude jako ze Zary!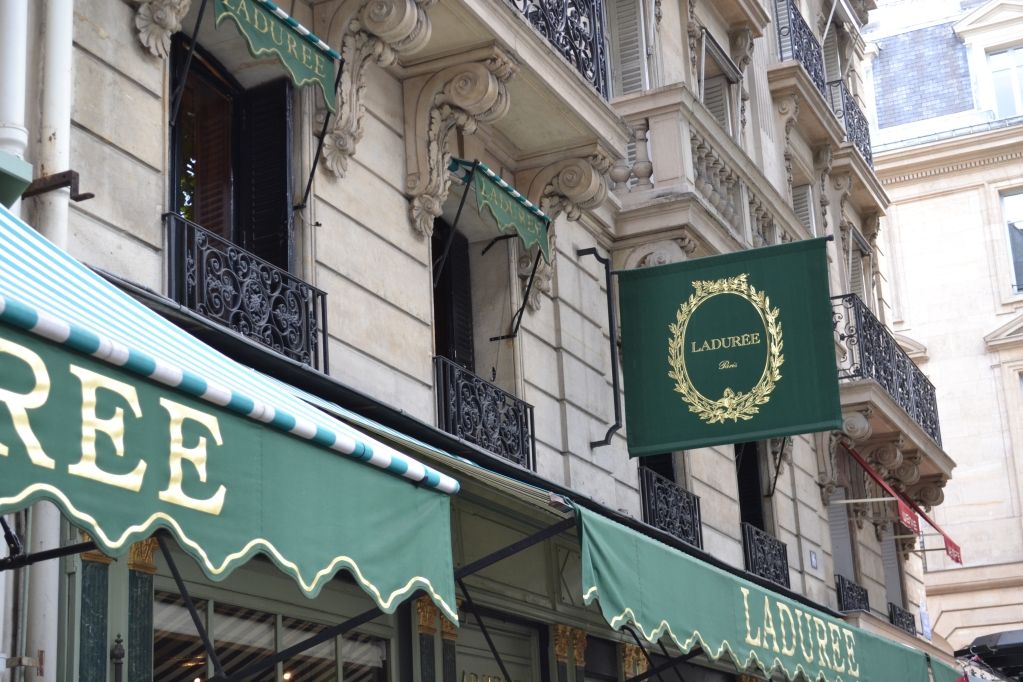 I ended my day at Ladurée on Rue du Royale 16. I bought two macaroons (vanille and chocolate), which are my favourite. I will take some home as well, but these I will buy first at the airport. I will really miss Paris, it is such amazing city!! Je t´aime Paris!!! I hope I will be back soon!!
A svůj den jsem skončila v Ladurée na Rue du Royale 16. Koupila jsem si vanilkovou a čokoládou makronku, moje nejoblíbenější. Nějaké budu kupovat domů, ale to až na letišti. Paříž mi bude opravdu scházet. Je t´aime Paris!! Snad se sem zase brzy podívám!!
Follow on Bloglovin
-
Like me on Facebook
-
Follow on Twitter