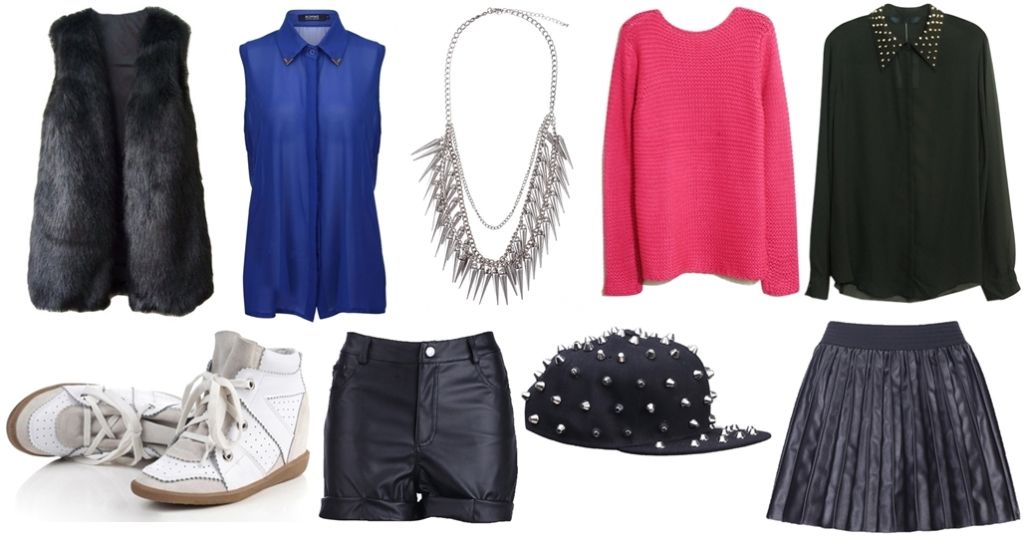 I promised a giveaway for September and here I am with it. You can win 100$ to spend on a site called Romwe.com. On the top you can see my favourite items from them and I am pretty sure that everyone would choose something from them. I own already some pieces from them and I can not wait till getting another ones. The closing time is 1st, October.

Když jsem ukončovala minulou Giveaway slíbila jsem, že brzy se na blogu objeví další. Tentokrát můžete vyhrát 100 dolarů na útratu na stránce Romwe.com. Sama vlastním několik kousků z této stránky a myslím si, že si každý něco vybere. Nahoře můžete vidět mé favority. Giveaway bude ukončena 1.října.
1. Register on
Romwe.com
(if you are registred, you don not have to do it again)
4. Like my
facebook fanpage
5.
Leave a comment
with your email adress registred on Romwe and name you like the facebook sites with. Write what you would buy if you won!
6. For more comments you have to share this post on your facebook, twitter or blog and leave there a link. Everyone can entry maximal 3 times.
The winner will be announced on 1st of October and will be chosen randomly by me!
Pravidla:
1. Zaregistrujte se na Romwe.com (pokud tam už máte účet, nemusíte si dělat jiný)
3. Buďte čtenářem Voguehaus (Bloglovin, Google connected friends)
4. Dejte "Like" mojí facebookové stránce
5. Potvrďte komentářem s emailovou adresou zaregistrovanou na Romwe a jménem, kterým likujete obě stránky na facebooku. Také napište, co byste si za těch 100 dolarů chtěli pořídit.
6. Pro více komentářů musíte sdílet odkaz na tuto Giveaway na jiných sítích, jako například twitter, facebook nebo blog a u v dalším komentáři link uvést. Každý může napsat maximálně 3 komentáře.