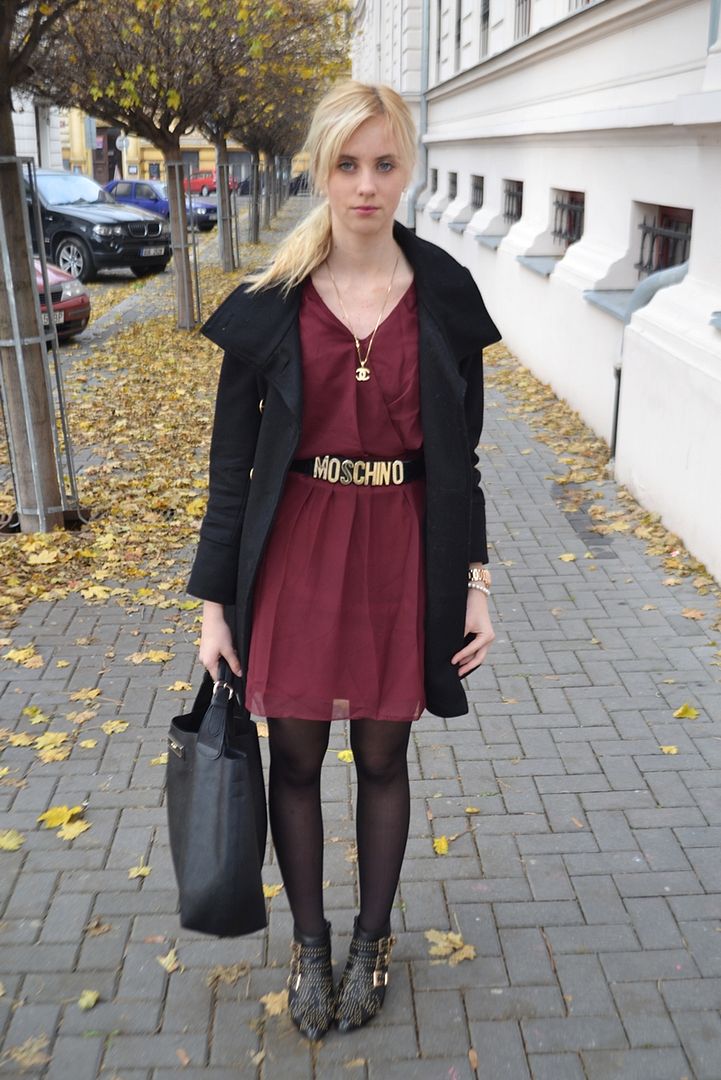 Todays outfit I have photographed with my camera. I am happy that my face is clear. Actually I have fixed it and I am so glad it is okay by now. I wanted to show you my new dress in burgundy which I got from
Msdressy
. The dress is really simple, I have added a Moschino belt to make it more interesting. Also I have added my studded boots for a more unique look. I do not how know about you, but I have not relaxed this weekend. I did not sleep well, felt tired and weird about myself. I hope this mood will go away soon, because I do not like it at all. I am looking forward to my holiday in 2 weeks. I hope you are doing well.
Dnešní outfit byl focený mým foťákem. Ano, tím který fotil tak rozmazaně. Myslím, že jsem přišla na kloub problému, protože fotky už nejsou rozmazané a z toho mám radost. Chtěla jsem Vám ukázat nové šaty ve vínové, které mám z
Msdressy
. Šaty jsou jednoduché, ale mě se líbí ta barva. Perfektně mi sedí na podzim. Abych šaty trochu oživila, přidala jsem výrazný pásek a "studded" kozačky. Co se týče víkendu, tak ten jsem si vůbec neužila. Cítila jsem se nevyspale a vůbec ne ve své kůži. Jako bonus jsem se ještě musela učit. Už se opravdu těším na volno za 3 týdny. Doufám, že vy se máte líp.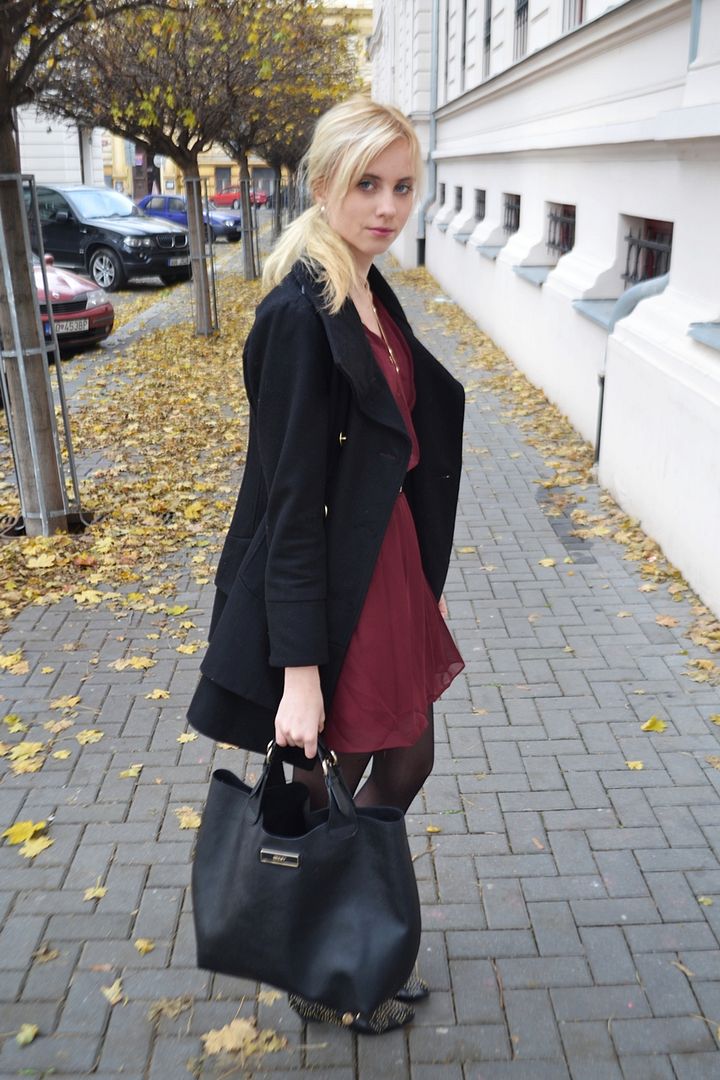 dress
-
Mdressy
(
link
) /
necklace -
Chanel /
belt -
Moschino /
tights -
H&M /
coat -
Guess by Marciano
/ boots -
Jeffrey Campbell /
bag -
DKNY