On Wednesday I had an oppurtinity to see the MMM x H&M collection in Berlin. First I thought I would not be even able to get there, because of my school, but in the end I visited the showroom and I have to say that it was amazing. The Margiela collection is a real master-piece. He designed the collection in
a minimalitic way, with a lot of oversized elements, like big coats or sweaters. The materials are very high quality. They said to me "that the whole showroom is like an appartement". I would die to live there. The whole showroom had about 6 rooms in a minimalistic designed. The people in the showroom were very kind and nice to me. So, I hope to return there again. My favourite piece from the collection is the platforms with a see-through
heel.
What about you? What is your favourite piece?
Do not fotget to see the whole collection on November, 15th, because that day it will get in the stores!
Ve středu jsem měla příležitost se jít podívat do showroomu H&M na prezentaci kolekce MMM x H&M v Berlíně. Byla jsem štěstím bez sebe, když mi přišla pozvánka do jejich showroomu. Do poslední chvíle jsem nevěděla, jestli na akci budu moct přijít nebo ne (kvůli škole), ale nakonec jsem to do Berlína stihla a musím říct, že celá akce byla úžasná. Celá kolekce Margiely je opravdovým dílem a každý kousek je originální. V kolekci najdete hodně "oversized" elementů, jako velké kabáty, svetry nebo rukávy. Co se týče materiálů, tak jsou velmi kvalitní a na dotek velice příjemné. Oblečení i doplňky jsou minimalistické, a ve stejném duchu je i navržený showroom. Celkem má asi 6 pokojů (MMM x H&M, jarní kolekce a H&M home) a bylo mi řečeno, "že celý showroom je takový byt". Bydet v něm by mi určitě nevadilo. Všichni v něm byli milí a příjemní. Doufám, že se tam ještě někdy podívám. Mojím absolutním favoritem jsou boty s průhlednou platformou.
A co Vy? Máte nějaké favority?
Určitě se nezapomeňte podívat do H&M Na Příkopě v Myslbeku 15.listopadu, protože právě tam MMM x H&M kolekci naleznete. K dostání bude i na internetu.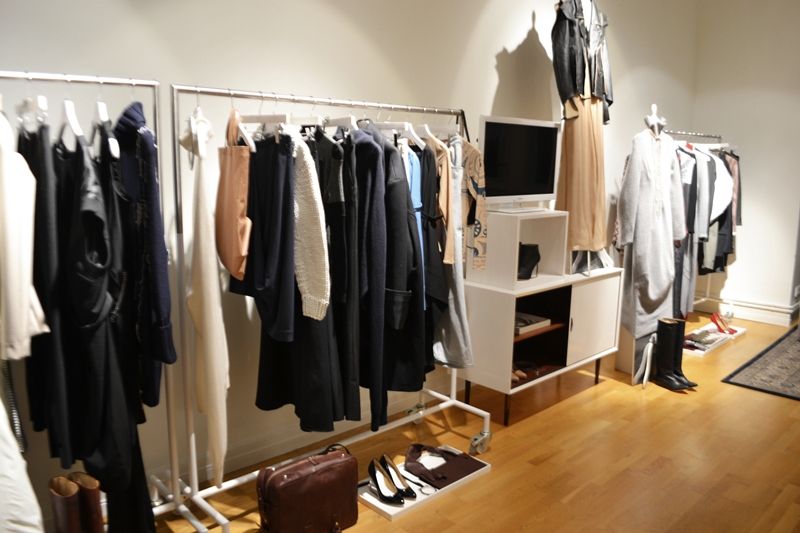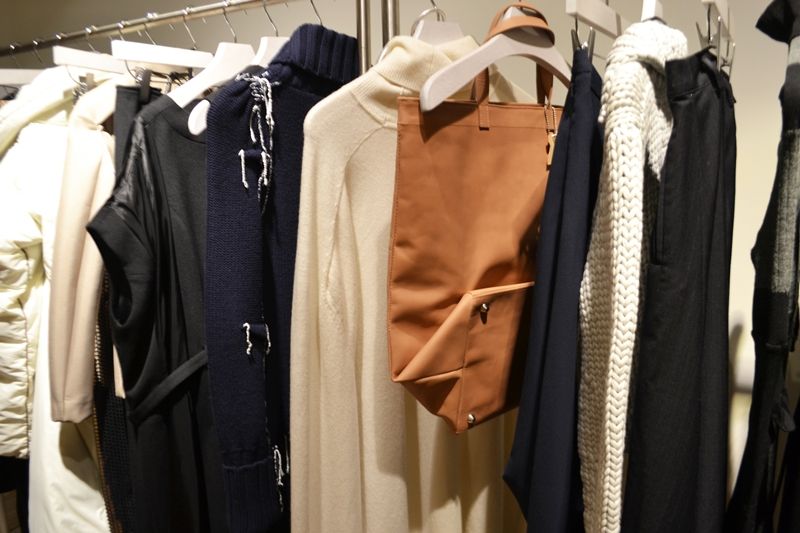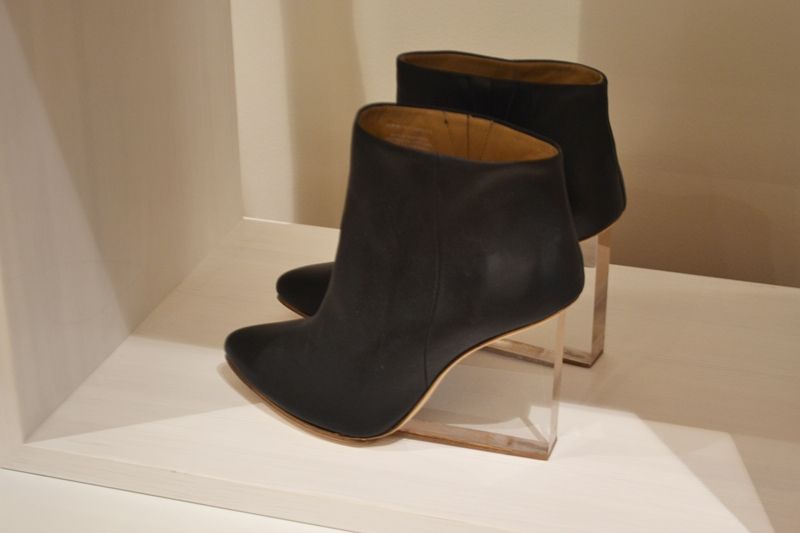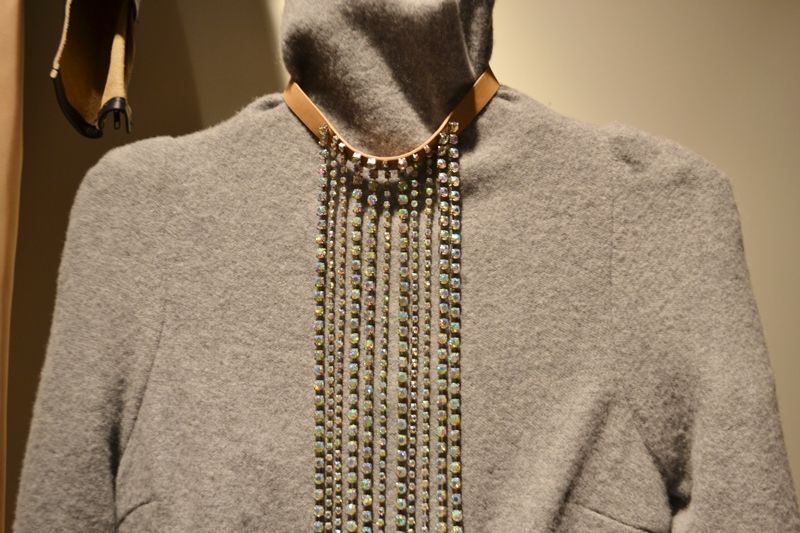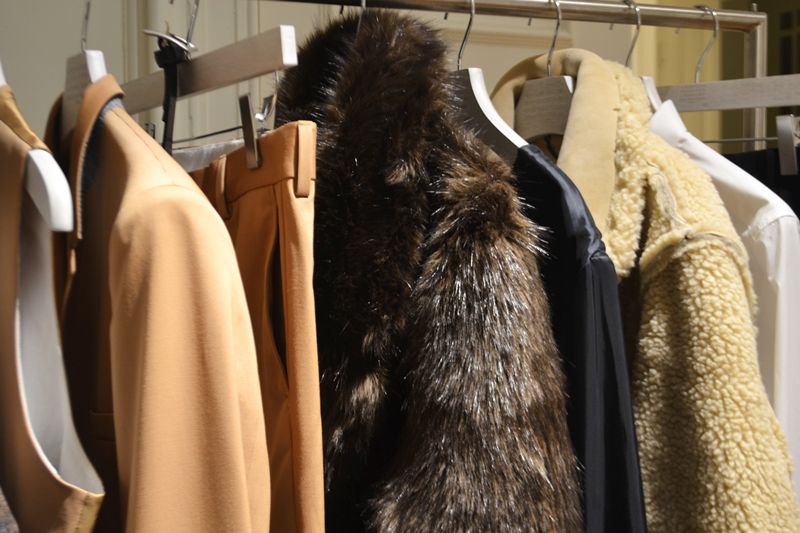 H&M SPRING 2013 COLLECTION
Also I was suprised by the spring collection. I have to admit that H&M got really better, for example in comparison to 5 years ago. The collection for spring will be in tunes of red/orange, black and white. H&M has it designed with a lot of details (like stones, textures), which I really love. My favourite piece from this collection is the gray boots with rhinestones. They are totally amazing. I am really looking forwards to this collection in stores!
Také mě překvapila i kolekce na jaro 2013. Musím přiznat, že kvalita oblečení a vypracovanosti se v H&M opravdu zlepšila, třeba ve srovnání před 5 lety. V této kolekci najdete hodně oranžovo-červených, krémových a černých tónů. H&M oblečení opravdu propracovalo - například přidalo hodně detailů, jako jsou kameny nebo textury. Mě zaujaly kotníkové kozačky v šedé s tyrkysovými kameny. Už se těším až tahle kolekce bude v obchodech, protože vypadá úžasně!