I am not a beauty specialist, but recently I got some products that I really like. That is the reason why I decided to make a post about them. I got 4
products this month and here they are!
Nejsem odborník, co se kosmetiky týče, ale v posledních týdnech jsem si koupila (nebo dostala) něteré produkty, které mě nadchly. Proto bych Vám je
v rychlosti chtěla představit. Celkem se jedná o 4 produkty.
CLINIQUE EQUALIZER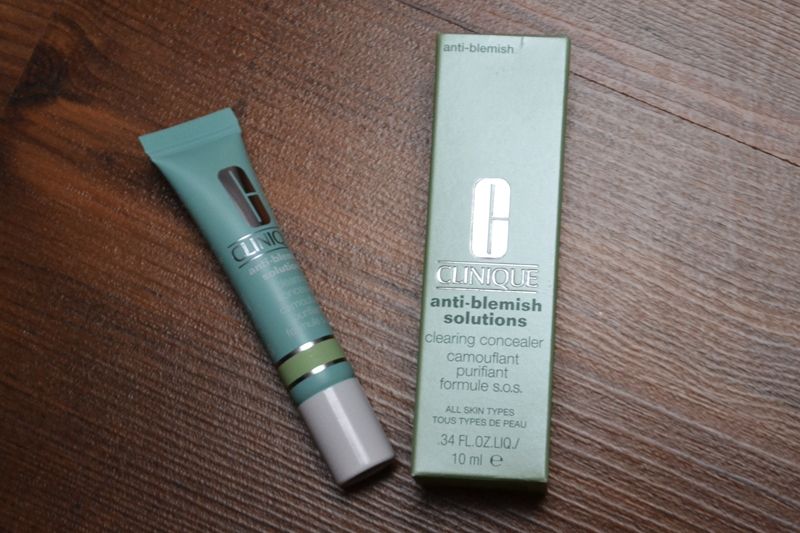 I was looking for an equalizer for a very lomg time. I decided to try out this Clinique one, since I am really satisficted with their make-up. I was worried about the green colour, but I have to say, that it covers pefectly. I can only recommend.
Už dlouho jsem sháněla nějaký korektor. Rozhodla jsem se vyzkoušet tenhle od Clinique, protože používám jejich make-up a jsem s ním spokojená.
Bála jsem se té zelené, ale po nanesení make-up není vidět. Kryje perfektně a mohu ho jen doporučit!
TANGLE TEEZER
I got the Tangle Teezer like 3 months ago, but since that I am using it everyday. That is the reason why I had to mention the Teezer. I feel like this takes care of my hair, I can not almost feel it when I tease my hair and I am really satisficted with it. Plus it is small and it find into my bag!
Tangle Teezer jsem dostala už asi tak před 3 měsíci. Od té doby ho používám každý den a jsem z něho nadšená. Když si češu vlasy, necítím, že by mi
je nějak vytrhával, vlasy jsou po něm učesané a celkově jsem s ním spokojená. Další plus má za to, že je skladný a vejde se mi do kabelky!
Another product I got recetly is the MAC eye shadow. Actually it is something like foundation eye shadow. You aplly the "real" eye shadow then and it stands longer. You can also you it as normal eyeshadow, but for me it is too light.
K svátku jsem dostala tyhle stíny od MAC. Vlastně jsou něco jako podkladová vrstva, kterou nanesete a přes ní pak ty normální stíny. Pak vydrží déle. Můžete je použít i jako normální stíny, ale pro mně jsou třeba moc svělté.
SENZA BOX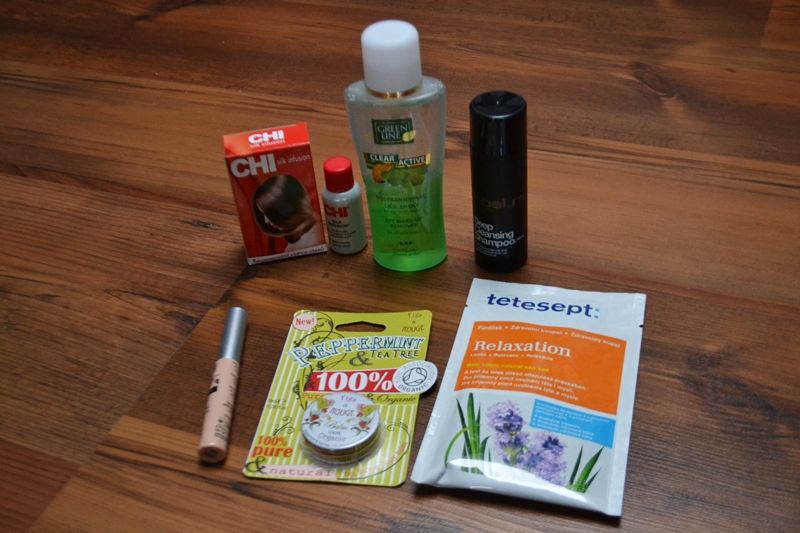 And here is the volume of the "Senza box". In comparison to Lady box, I was surprised. I really love the Shampoo in here and the hair care. It helped me hair a lot. Also I love levandel and the bath with this aroma made my day!
A nakonec je tu obsah "Senza Boxu." Víte, že z Lady Boxu jsem byla zklamaná, ale ze Senza Boxu jsem měla radost. Hlavně z šamponu (úplně vpravo)
a z vlasové masky (úplně vlevo), které mi vlasy tak nějak daly dohromady. Příjemně i překvapila i levadulová koupel. Zbytek jsem neužila.