Today I finally went at the hairdressers and this is the outfit that I chose. I went for a combination of burgundy and black leather. As top I have worn a faux leather peplum top because it looks more interesting. Over the jacket I threw a fur vest, because it was not warm to wear just the jacket. I have added a statement neklace and a Hamilton bag. I am kinda upset that the Christmas holidays are over, but my next holiday will be very soon and maybe I will go to some nice place. I wish that would came true, I love travelling and getting known new (and visitig old) places. Also I have ordered a new bag, it should arrive in couple of days. You can guess which one from my wishlist I am talking about.
Dneska jsem se konečně dostala ke kadeřnici a vyrazila jsem v tomhle outfitu. Zvolila jsem kominaci vínové a umělé kůže. I top jsem si oblékla z "faux leather", a to peplum top, který podle mě dělá look zajímavý. Přes bundu jsem si ještě vzala kožešinovou vestu, protože jenom na bundu byla zima. Přidala jsem statement necklace a Hamilton bag. Trochu mě mrzí, že už mi skončilo volno, ale zase se těším na to další. Měla bych totiž jet zase někam pryč. Není to jisté, ale doufám, že to vyjde, protože cestování miluju. Také jsem si objednala novou kabelku, přijít má co nevidět,
tak můžete hádat, která z wishlistu to je.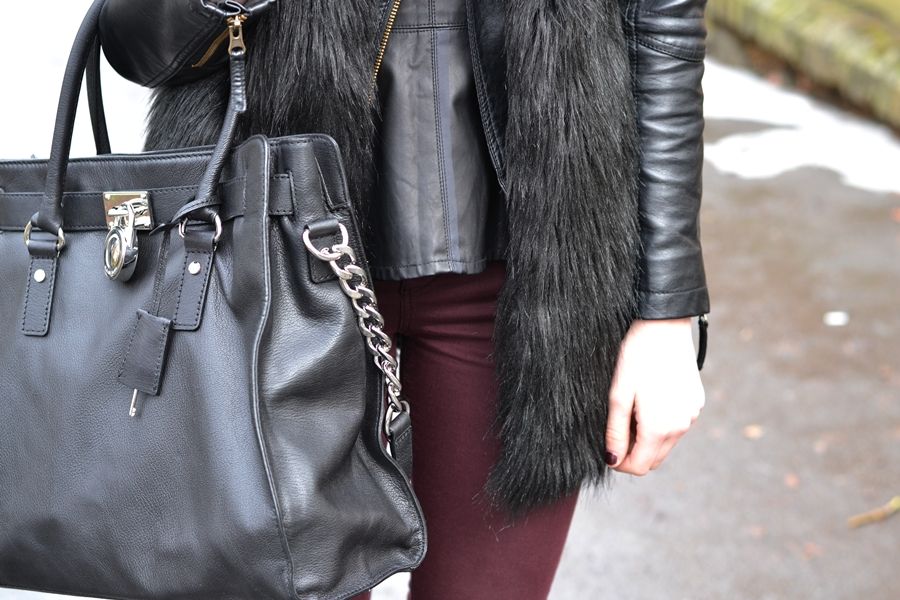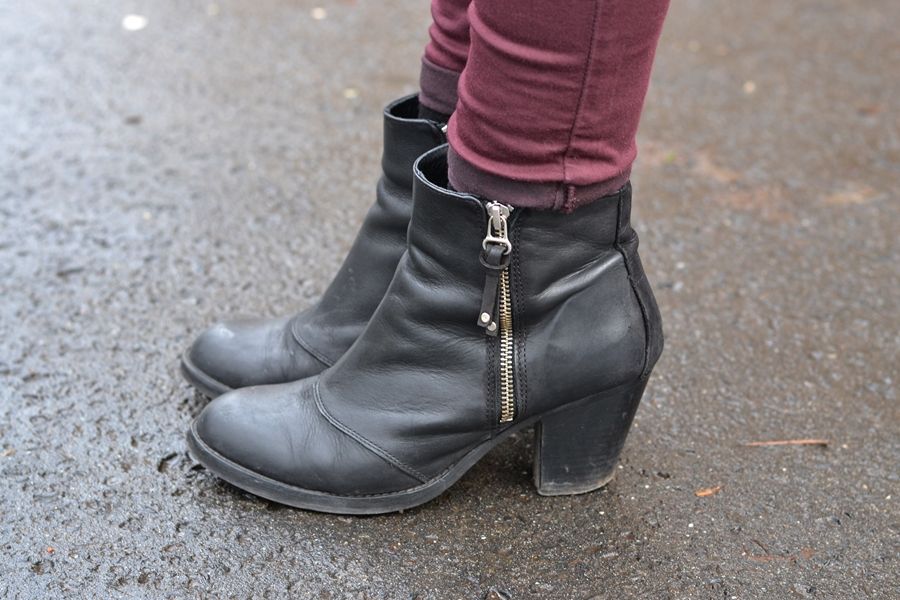 bag - Michael Kors