First I thought I would use this clutch for iPad only. But when it came, I kinda started to like it, so I decided to wear it as clutch as well. Usually
I need a really large bag to fit all my stuff there, but it might be perfect for small walks or vacation. I have worn a combination of beige sweater and black A-shape skirt. Over that I had a fur vest with a military jacket with leather sleeves under it. I have added my studded boots and a new bracelet, which I got in one of my sponsored orders. I really like how the bag makes the outfit special and how it takes it to another level.
Když jsem si tohle psaníčko objednávala, chtěla jsem ho jenom jako obal na iPad. Když jsem ho ale rozbalila, začalo se mi líbit a změnila jsem názor - určitě ho budu nosit i jen tak. Většinou potřebuji obrovské kabelky, kam se mi vejdou všechny (nepotřebné) věci, ale určitě to bude super změna. Hodí se třeba na kratší procházku městem nebo na dovolenou. Na sebe jsem si vzala béžový svetr s áčkovou sukní. Přes to jsem měla faux fur vest a pod ní military jacket s koženými rukávy. V zimě ji nosím radši místo klasického křiváku, protože je delší a i víc zahřeje. K tomu jsem zvolila studded boots a náramek, který mi přišel v sobotu. Líbí se mi, jak psaníčko outfit rozzáří a posune ho zase o kousek dál.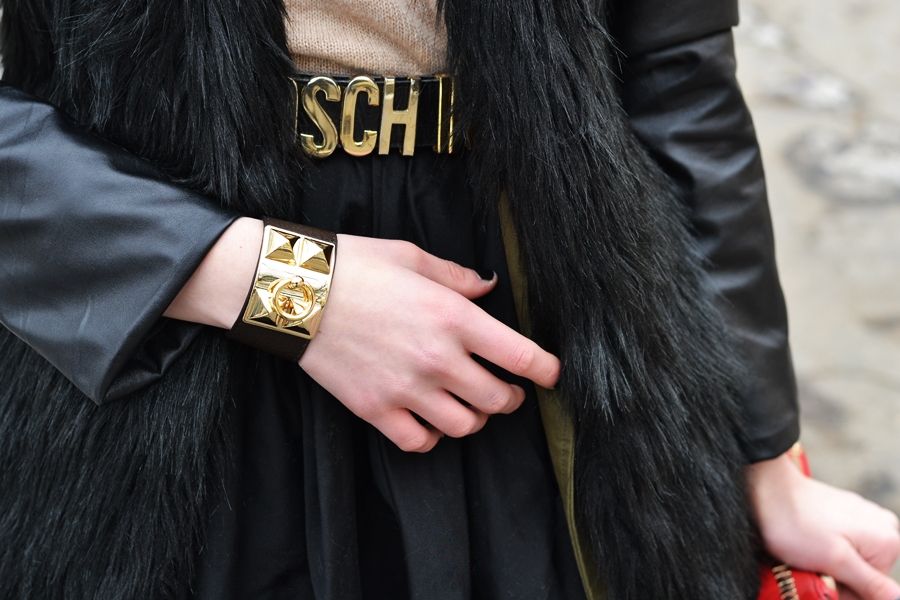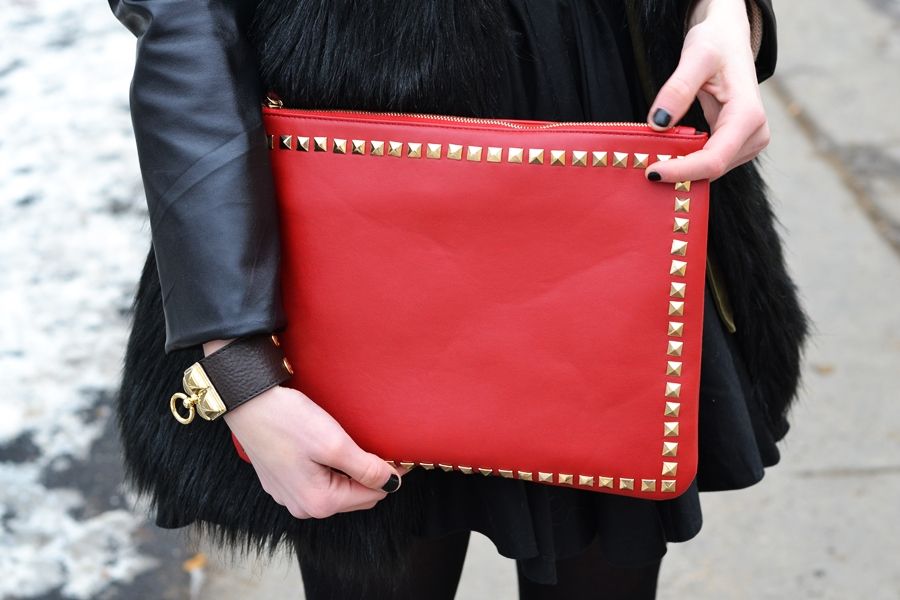 sweater -
Mango /
jacket -
Sheinside (link)
/
fur vest -
Romwe (link)
/
skirt -
River Island /
tights -
H&M /
boots -
Jeffrey Campbell /
clutch -
Vjstyle (link)
/
bracelet -
Necessaryclothing (link)
/
belt -
Moschino
Follow on Bloglovin
-
Like me on Facebook
-
Follow on Twitter
-
Ask me on Formspring