What makes an outfit a very good outfit? I do not really think it is a combination of crazy colours or too many pieces. I think it is a piece which stands out. This sweater belongs in that category, because its studs are really interesting. I paired it with a faux leather skirt in burgundy. The combination of grey and dark red match perfectly. I have added two bracelets, Hamilton bag and Zip side boots. If you follow me on Instagram or Facebook, you already know that I have a new bag in my "collection". I will make an article about it later!
Co dělá outit dobrým outfitem? Podle mě to není bláznivá kombinace barev nebo mnoha kousků. Podle mě je to o jednom, který je zajímavý a který posune celkový outfit o level výš. Do této kategorie bych zařadila tento svetr se "studs", který jsem zkombinovala s faux leather sukní s vyšším pasem. K tom jsem přidala stříbrné náramky, Hamilton bag a Zip side boots z Topshopu. Fotky jsou focené v pondělí, kdy u nás bylo
deset stupňů. Ti z Vás, kteří sledují můj Instagram nebo Facebook ví, že mi už přišla nová kabelka. Mám z ní velkou radost, ale o tom až v
příštím článku!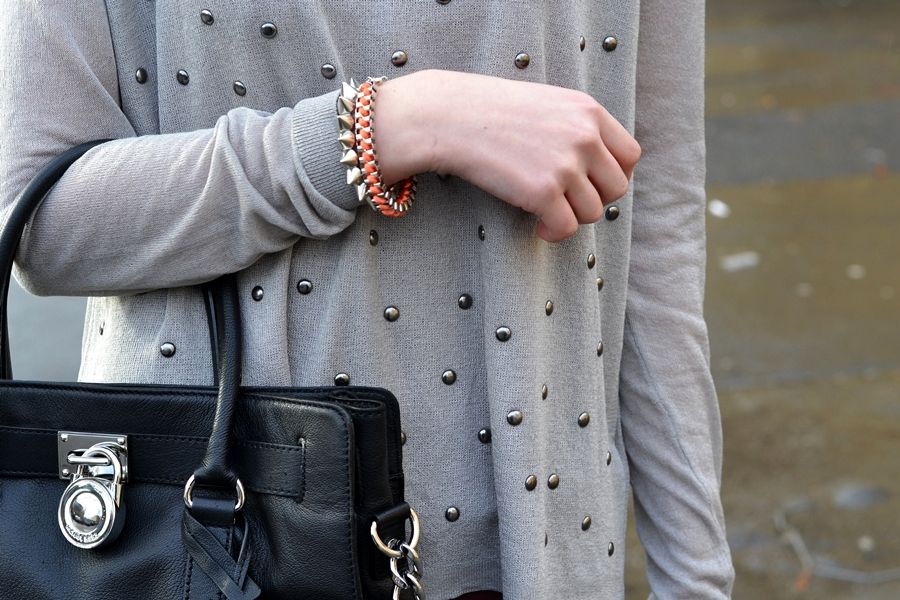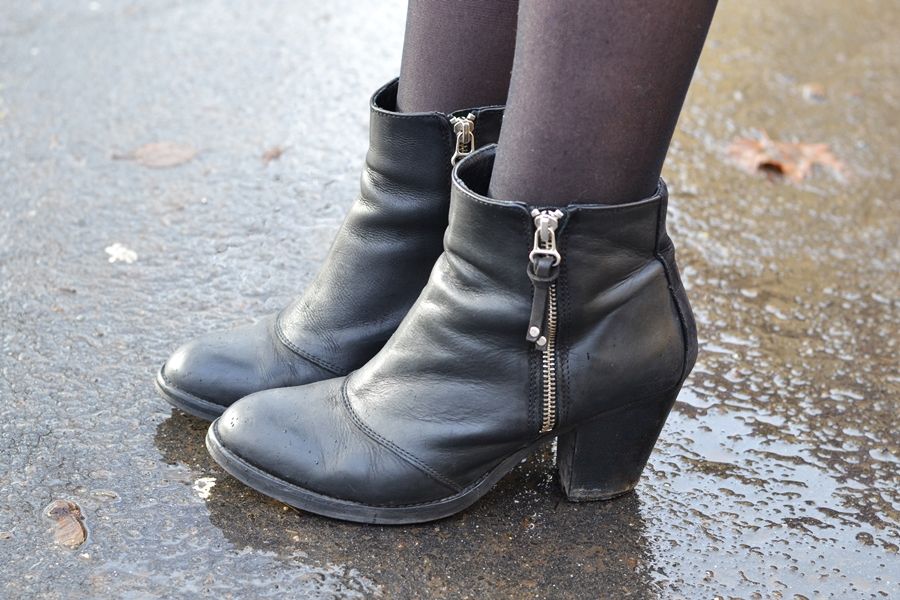 sweater -
Topshop /
skirt -
Romwe
(
link
) /
tights -
H&M /
bracelets -
Lindex /
bag -
Michael Kors /
boots -
Topshop