Work hard, play hard, enjoy life and treat yourself. I think sometimes it's good to reward yourself for something, that you accomplished or that you are proud of. It's not only a good motivation, but also something, which you deserve. As you know I have written my maths exams last month, which I was preparing for a lot and worked really hard to pass that test. And I did! As a little rewards I got my self
these shoes
at Chloé, which I absolutely adore! Plus they were 60% off! For my look I went for a white-beige combination, which is my favourite at the moment. The temperatures are not that high these days, but when it comes to fashion, I actually prefer the "sweater-weather". I combined my skinny jeans with a simple top, threw a leather jacket over it and added my beige pumps. I have also added a hat in the same colour as my Faye and some golden jewerly!
Work hard, play hard. Myslím, že čas od času je "potřeba", aby jste se nečím odměnili. Nemusí to být nic drahého, ale myslím, že je potřeba se odměnit za něco, čeho jste dosáhli nebo na co jste pyšní. Je to i skvělá motivace, proč pokračovat dál. Jak asi víte poslední půl rok jsem se připravovala na zkoušku z hospodářské matematiky a statistiky, kterou jsem vzládla. Jako odměnu jsem si pořídila
tyhle boty
od
Chloé. A jako bonus byly se 60% slevou! Myslím, že na léto a na dovolené budou super! Sice se posledních pár dní ochladilo, ale věřím, že je unosím. Outfit jsem zvolila béžovo-bílý - což je momentálně moje nejoblíbenější kobinace. K bílým skinny džínům jsem přidala bílý top a přes něj přehodila koženkovou bundu. Outfit jsem doplnila lodičkami Christian Louboutin, kloboukem ve stejné barvě jako je kabelka s zlatými šperky!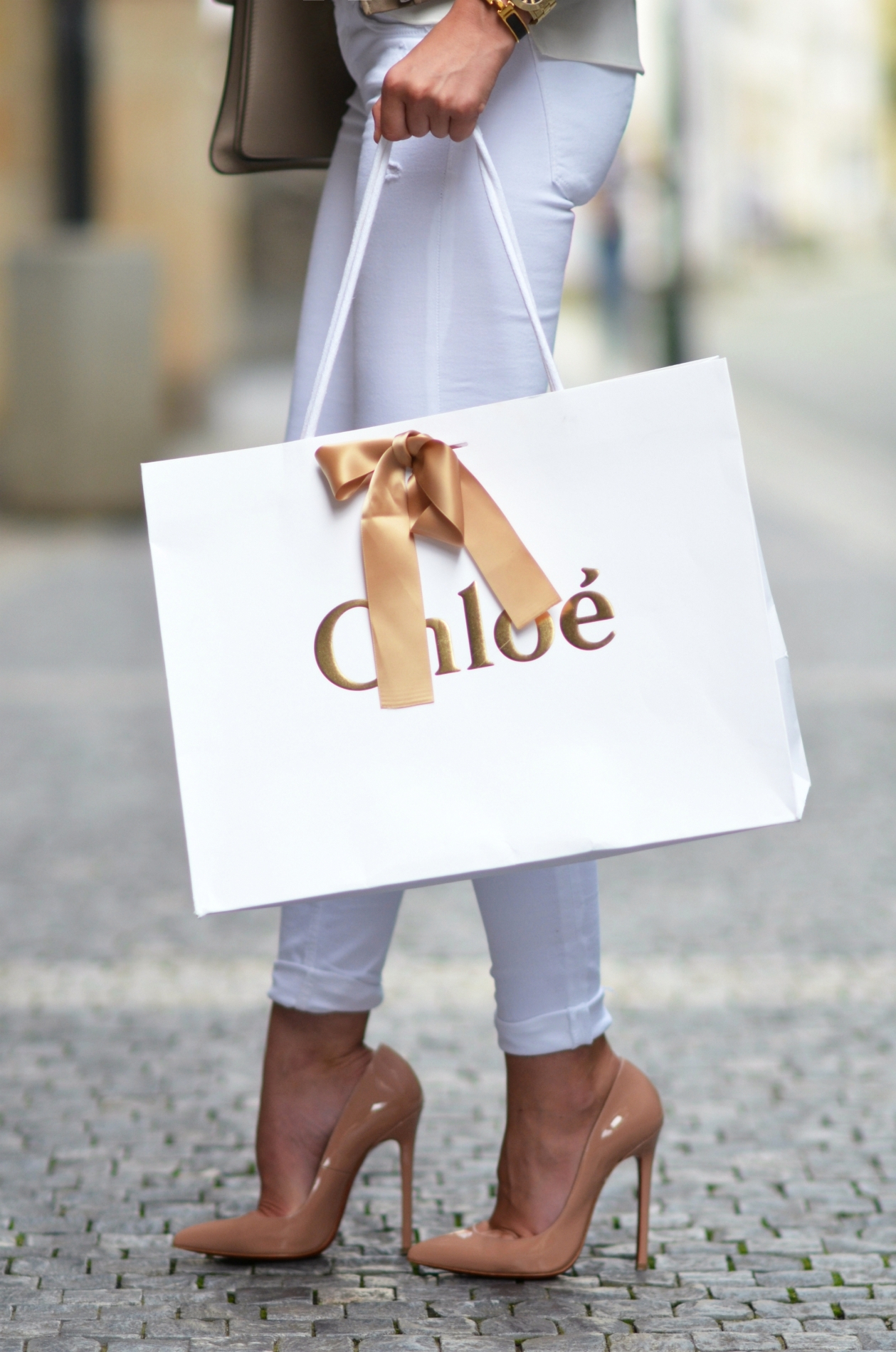 Christian Louboutin
heels (
here
)