As you know, by the end of the year we, me and my boyfriend, decided to go to Abu Dhabi, where we not only spent the New Years Eve, but also some more days too. This is my very first time in the city. I am more than happy that we decided to fly here. I have already been to some other Emirates - besides Dubai, also to Sharjah and Ajman. Today I would like to show you some pictures from our vacation and also tell you what did we see, where did we go and also tell you something more about our stay at
Ritz-Carlton Abu Dhabi
.
Koncem roku jsme se s přítelem vydali do Abu Dhabí, kde jsme nejenom oslavili Nový Rok, ale také si užili několik dní v teple, relaxovali a užívali si teplého počasí. V Abu Dhabí jsem byla poprvé a jsem moc ráda, že jsem měla možnost prozkoumat další arabský emirát. Už jsem byla v Dubaji, Ajmanu u Sharjah, ale v Abu Dhabí úplně poprvé. Dneska bych Vám chtěla napsat své dojmy z města, ukázat pár fotek a samozřejmě Vám říct i něco o hotelu
Ritz-Carlton Abu Dhabi
, kde jsme byli ubytovaní.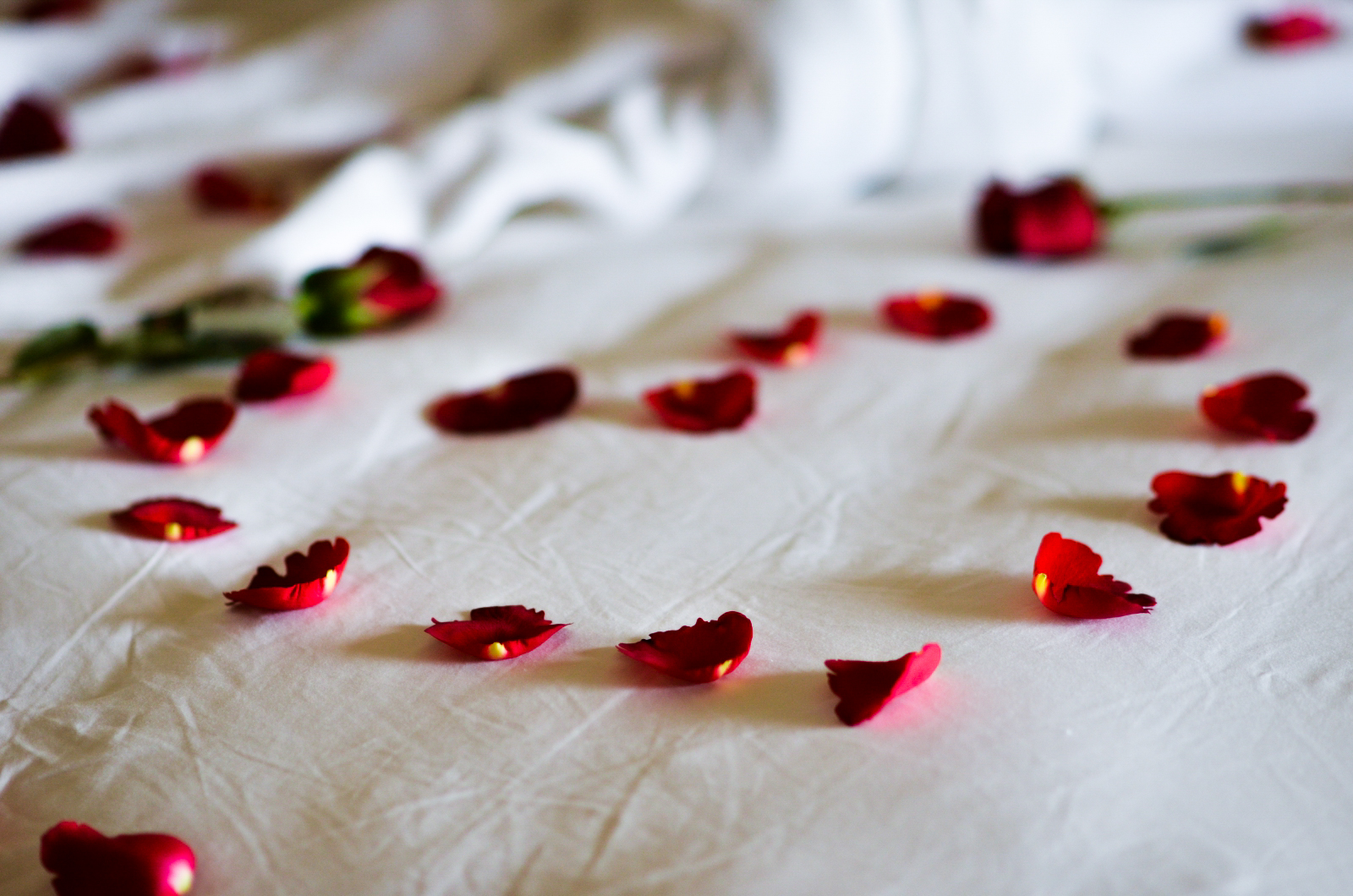 As said in the beginning, we stayed at the amazing 5 star hotel
Ritz-Carlton Abu Dhabi
. The hotel is a complex of 10 buildings offering not only a great accommodation, great service, the best from their culinary restaurants, but also relaxing treatments at their Spa or some exciting water sports and activities. The hotel has in total 532 rooms. The hotel has not only "classical" rooms in the hotel building, but also has a lot of Villas, where you can stay and enjoy more privacy, which I think is a really nice idea! We stayed in one of their Club Executive Suites, which was a dream. The room was really spacious - there was a living room, a big bathroom, large bedroom and a balcony. Our room was located on the 2nd floor, having a great view at the Shayk Zayed Mosque - that's the only room with a view on the Mosque. We arrived to Abu Dhabi on 29th in the evening and got to the hotel around 8 pm. When we got the room, we were completely speechless - everything was covered in roses, not only the ground and the bed, but also the sofa, the desk, the bathroom... This was honestly one of the best welcomes I've ever experienced in a hotel and especially when staying there with my boyfriend. I think I don't have to mention that the room was really well, luxuriously furnished. As you can probably guess from the name of the room, the suite gave us access to their "Club Level Lounge", which gets you even more service and privileges. The
Club Level
is a spacious area, comfortable furnished, where you can relax, enjoy complimentary newspaper or the business center area. One of the biggest advantages of the Club Level, in my opinion, is a complimentary food and drinks during the day, which start at 6.30am and end at 10pm. In the UAE the hotels usually don't offer all-inclusive service, so if you are looking for a comfortable solution to that, this is a very nice option. I've been to some other lounges in Dubai, but I have to say this was definitely my favourite - the variety of food was great, the staff was more than friendly and the service there was exceptional. Also I was surprised that you could get a drink during any time - in other lounges it was usually limited to a specific time. The Ritz-Carlton has, of course, also "normal" restaurants and bars. In the hotel are you're able to find 8 restaurants and bars and 1 café. We got to try their "
Li Jiang
", which is a Asian Restaurant rewarded as the "Best South-East Asian Restaurant" regarding to Time Out Abu Dhabi for their
consistently inventive and appetizing food and superior service.
The resort has also 2 pools - 1 for families and kids, 1 for adults only. The hotel has also its own beach area. Next to the beach you can find "The Venetian Village", which is an area with restaurants and the Ritz-Carlton Spa "
ESPA
". We got the chance to get a massage there and also discover a little bit from the Spa. As you probably know, in the UAE women and men have a lot of special sections, and also the spa was divided into a "women" and "men" part. We were booked for a couple massage, which means, that we could at least spend time together in the massaging room. The spa in general is really nice. You have there relaxing areas, sauna, hamam, an outside part with beds and pool and also a private beach, which you can access only when having a treatment there. I am really happy we got a little bit of relax there. When traveling and spending a lot of time on computer my back sometimes needs a little bit of a nice treatment. I was more than happy we chose Ritz as our hotel there. I was stayed already at Ritz in Miami and just like there, the service was beyond amazing. The hotel is really amazing and if I would ever come back to Abu Dhabí, I would definitely choose Ritz as my hotel again!
Jak jsem už psala na začátku, ubytovaní jsme byli v luxusním, 5-hvězdičkovém hotelu
Ritz-Carlton Abu Dhabi
. Jedná se o velký komplex 10 budov, který kromě luxusního ubytování, skvělých služeb a toho nejlepšího z jejich kulinářských resturací nabízí i relaxující spa a nebo různé vodní sporty. Hotel má celkem 532 pokojů - a to jak klasických pokojů uvnitř hotelu, tak vil, které jsou postavené v přední části hotelu, v "olivovém háji". To mi přijde jako skvělý nápad, obvzlášť pokud chcete mít více soukromí. My jsme měli pokoj "Club Executive Suite". Dostali jsme pokoj v 2.patře a náš pokoj, jako jediný z celého hotelu, měl přímý výhled na Mešitu Shayka Zayeda - asi ani nemusím dodát, že pokoj to byl naprosto jedinečný - rozdělený byl do 4 částí: prostorného obývacího pokoje, koupelny, velké ložnice a balkonu s výhledem do hotelové zahrady. Zařízený byl vkusně a luxusně. Do hotelu jsme přijeli 29. kolem 8.hodiny večer a jako první jsme se ubytovali a šli na pokoj, kde čekalo nás velké překvapení - celý pokoj byl vyzdobený růžemi a to nejen v chodbě a v ložnici, ale také na sedačce, na stole a v koupelně. Musím přiznat, že nikdy jsem nezažila takové uvítání jako právě tady. Oboum, mně a příteli, tímto vyrazili dech. Tím, že jsme měli "Club suite", jsme měli přístup i do hotelového
Club Level
, což je speciální "salonek" pro hosty, které si tuto službu zaplatí. Jak asi víte, hotely v Emirátech službu all-inclusive prakticky nemají a tohle mi přijde jako super náhrada. V salonku máte od 6 ráno do 10 do večera jídlo i pití. Kromě snídaně si můžete užít i lehkého oběda, odpoledního čaje, večeře a pozdních snacků a dezertů. Stejnou službu jsme měli i v Dubaji, Berlině, Vídni i Miláně v jiných hotelových sítích a upřímně musím říct, že Ritz ji měl ze všech hotelů, kde jsem byla, nejlepší. Personál byl opravdu laskavý a příjemný, jídlo bylo každý den jiné a hlavně, co mně překvapilo nejvíce, alkoholické nápoje byly k dostání po celý den - jinde to bylo omezené vždy na pár hodin denně. Kromě jídla a pití máte k dispozici také bezplatnou wifi, denní tisk a privátní business centrum. Hotel má samozřejmě i klasické resturace a bary. V hotelpvých budovách jich najdete celkem 8. My jsme vyzkoušeli jejich asijskou "
Li Jiang
", která podle Time Out Abu Dhabí je "Nejlepší Jiho-východní Asijskou Restaurací" v Abu Dhabí. Restaurace nabízí klasické čínské pokrmy, například rýži, nudle, mořské plody nebo typické asijské pokrmy. Nám s přítelem připravili romantickou večeři - stůl jsme měli venku mimo restauraci, a to s výhledem na Mešitu, což pro mě bylo něco extra. Hotel má samozřejmě také pláž a 2 bazény - jeden klasický, kam mohou všichni, a jeden jen pro dospělé. U pláže najdete také "The Venetian Village", kde najdete další restaurace a také hotelové spa "
ESPA
". My jsme se rozhodli spa vyzkoušet a vybrali jsme si masáž pro pár. Jak asi víte v Emirátech mají ženy a muži většinou hodně věcí oddělených a právě i spa mělo ženksou a mužskou část. V každé části najdete relaxační část, kde si můžete číst, dát něco k pití a také něco malého na zub. V každé části mají také saunu, hamam a venkovní část s lehátky a malým bazénem. Spa má také privátní pláž, kde můžete být se svojí lepší polovičkou dohromady. Jsem ráda, že jsem spa vyzkoušeli - díky cestování a práci na počítači mně často bolí záda, takže byl fajn si ve spa trochu odpočinout. V Ritz jsem nebyla poprvé. Už jsem jednou byla v jejich hotelu na South Beach na Miami a jenom jsem se ujistila v tom, že Ritz má opravdu vynikající služby. Určitě bych do Ritzu jela znovu a mohu ho jen a jen doporučit!
Abu Dhabí in general is, to me, similar to Dubai. I would say the city is more quiet and more relaxing than Dubai, however you have more "attractions" there. The Ritz has a view on the Shayk Zayed Mosque and because none of us have ever been to a mosque, we decided to take a look there. The building is really beautiful, however as a girl you can not go there without being fully covered. The Mosque will provide you appropriate clothes, which you have to wear inside. Also there are parts, where you have to take your shoes off, because it's not allowed. As said, I was really impressed by the style and size of the Mosque. Besides that we went to the YAS island, where you can find the YAS Mall and the F1 World. We also went to the Marina Mall and the Abu Dhabí Eye right next to it, but most of the time, we were relaxing at our hotel, because the weather was nice and we wanted to chill a little bit. Let me know in the comments if you would like me to write down some tips for you!
Abu Dhabí jako město takové mi přijde hodně podobné Dubaji. Postavené je prakticky na stejném principu, jenom mi přijde klidnější a méně hektické. Jak jsem už psala z pokoje jsme měli výhled na Mešitu Shayka Zayeda a jelikož jsme v mešitě, já ani příteli, nikdy nebyli, rozhodli jsem se do ní zajít podívat. Jako žena do ní můžete jít pouze celá zahalená - při vstupu dostanete vhodné oblečení, bez kterého by Vás tam nepustili. V Mešitě pak jsou části, kam můžete s botami, a části, kam Vás pustí jenom bosi. Mešita mně jako budova překvapila. Přišla mi oprvadu krásná, vkusná a luxusní. Sice mám na islám jako takový vlastní názor, ale mešitu jako budova byla opravdu fascinující. Kromě mešity jsme se byli podívat i na ostrov YAS, kde jsme byli v Yas Mallu. Také jsme navštívili Marina Mall a Abu Dhabí Eye, které je hned vedle něho. Většinu času jsme ale strávili na hotelu. Přecejenom jsme letěli do Abu Dhabí spíš relaxovat než poznávat město, ale jsem ráda, že jsme z města něco viděli. Určitě mi napište do komentářů, jestli byste měli zájem o sepsání nějakých tipů ohledně města!