As you may already know, in the night
yesterday
I arrived in Paris. This is my first vacation without parents. We stay in a hotel like 2 minutes away from Champs Elysées, which is totally incredible! I had a small problem with my suitcase at the airport (they thought it is too big eventhrough it was not) but in the end I did not have to pay anything, which I was really happy about!
Jak už asi víte, včera v noci jsem přiletěla s kamarádkou do Paříže, kde zůstaneme až do pondělí. Je to moje první dovolená bez rodičů (když nepočítám školní výlety třeba do Anglie). Ubytovaly jsme se v hotelu, který je jen 2 minuty od Champs Elysées (pěší chůzí). To mi přijde neuvěřitelné. Když jsem včeta odlétala, měla jsem menší problém s kufrem, ale nakonec jsem nemusela nic doplácet a počítali ho jako palubní. Za to jsem velice ráda.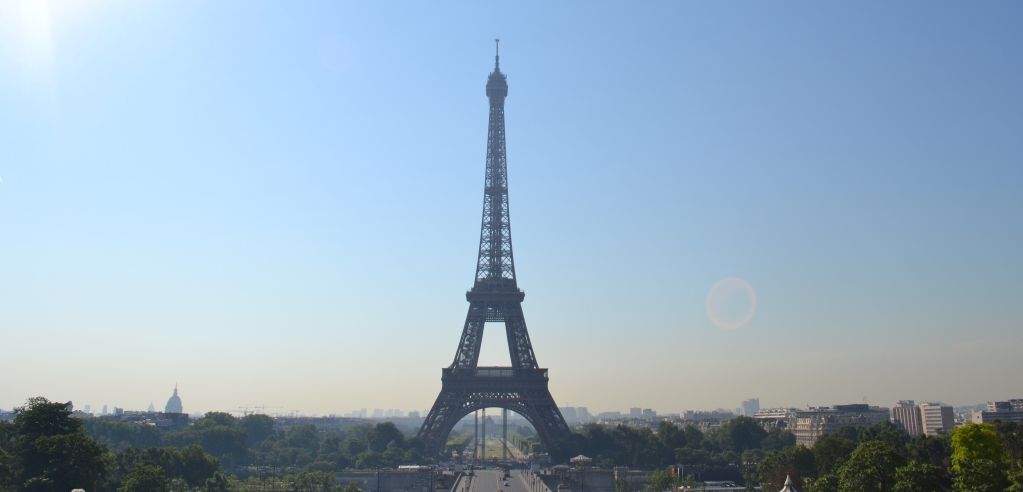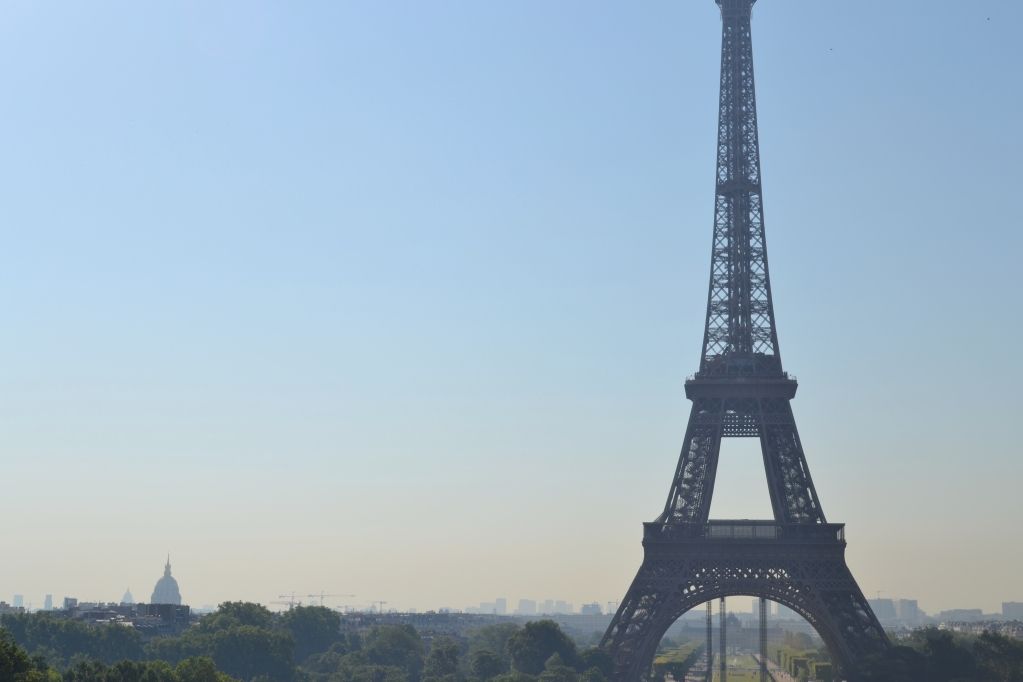 First we went to Trocadero where we took pictures of the Eiffel tower. I really loved that place! I was there for the very first time and the Eiffel tower looks even more gorgeous from there.

Jako první jsme jely metrem k Trocaderu, kde jsme fotily Eiffelovku. To místo jsem si zamilovala. Eiffelova věž odtamtud vypadá ještě líp než normálně.

After that we went to the River Seine. We got there on the River Cruise and had a little ride on the river Seine. We saw some sights from the boat, but we will see them again in some days.

Potom jsme šli dolů pod Eiffelovku, kde jsou na Seině nejrůznější lodě. Rozhodly jsme se pro plavbu na Seině, která trvala asi hodinu. Viděly jsme ještě nějaké jiné památky, ale stejnak se tam chystáme ještě znovu.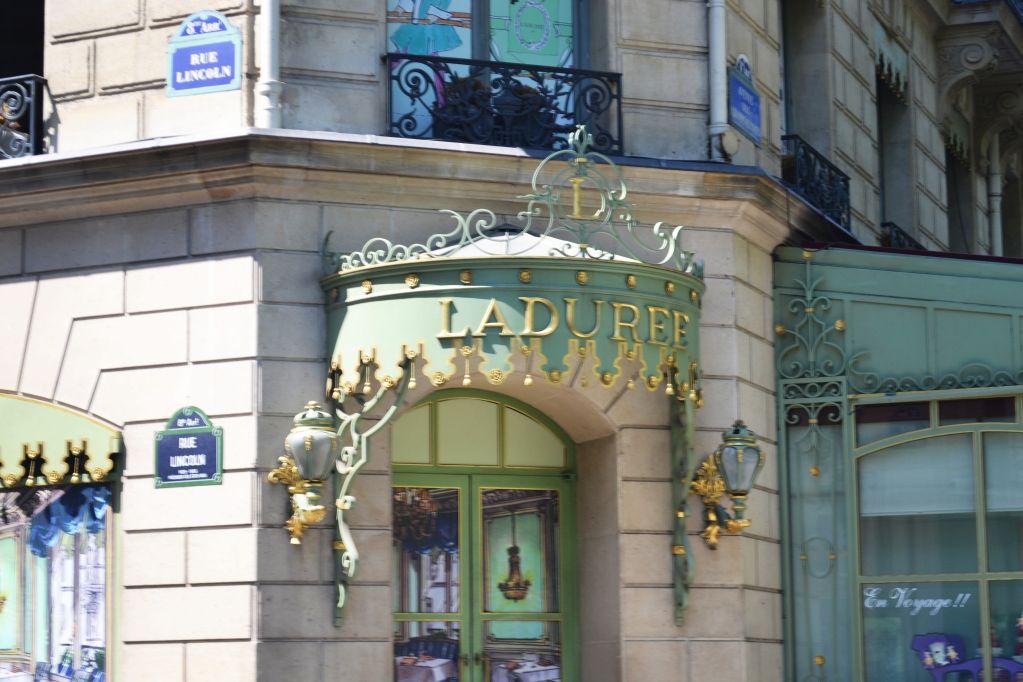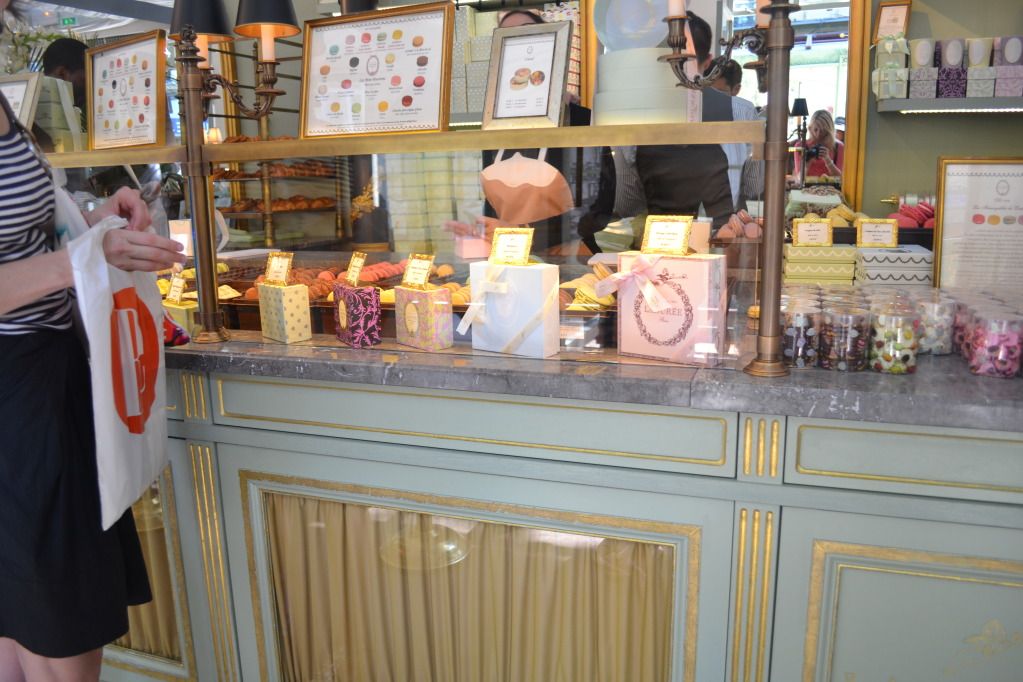 And we ended up in Ladurée eating some yummy macaroons. I picked 2 vanilla and 1 chocolate one. I really adore these classical tastes like this. Today we have booked a dinner at the Eiffel tower, so I hope I will like it!

A nakonec jsme skončily v Ladurée, kde jsme si daly nějaké makronky. Já si vybrala 2 vanilkové a 1 čokoládovou, protože mi tydle "klasické" příchutě chutnají. Dnes máme ještě rezervaci na večeři na Eiffelovce, tak snad to bude stát za to!