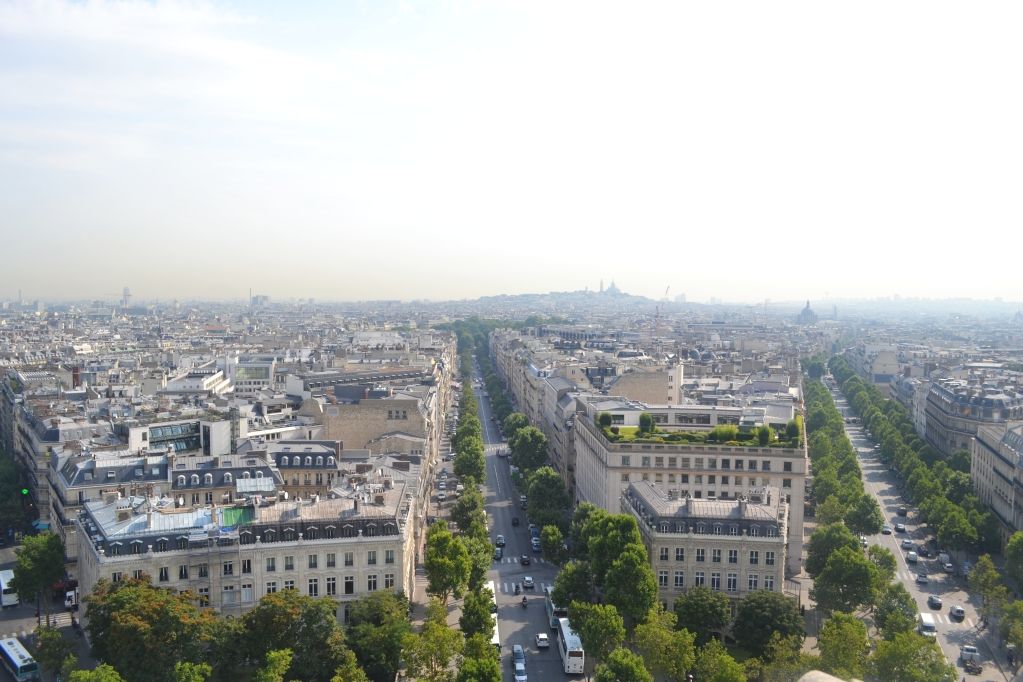 Yesterday we had a dinner at the Eiffel tower and it was so amazing! We had 3 courses and it was delicious. We had a table by the window and the view was really amazing. We enjoyed that so much and took some pictures there on my iphone only. I will show them later. Today we went on the Arc of Triomphe. The view is incredible from there. Paris is really adorable, is
'
nt it?

Včerejší večeře na Eiffelovce byla úžasná. Měly jsme 3-chodové menu, které bylo opravdu výtečné. Dokonce jsme dostaly i stůl u okna. Večeřet na Eiffelovce a dívat se přitom ven je jako sen! Opravdu jsme si to užily naplno. Také jsem trochu fotila, ale jen na iphone. Fotky také zveřejním, ale později. Dneska jsme jako první šly na Vítězný oblouk. Výhled byl moc krásný, obzvlášť na Eiffelovku po ránu. Paříž je moc krásná!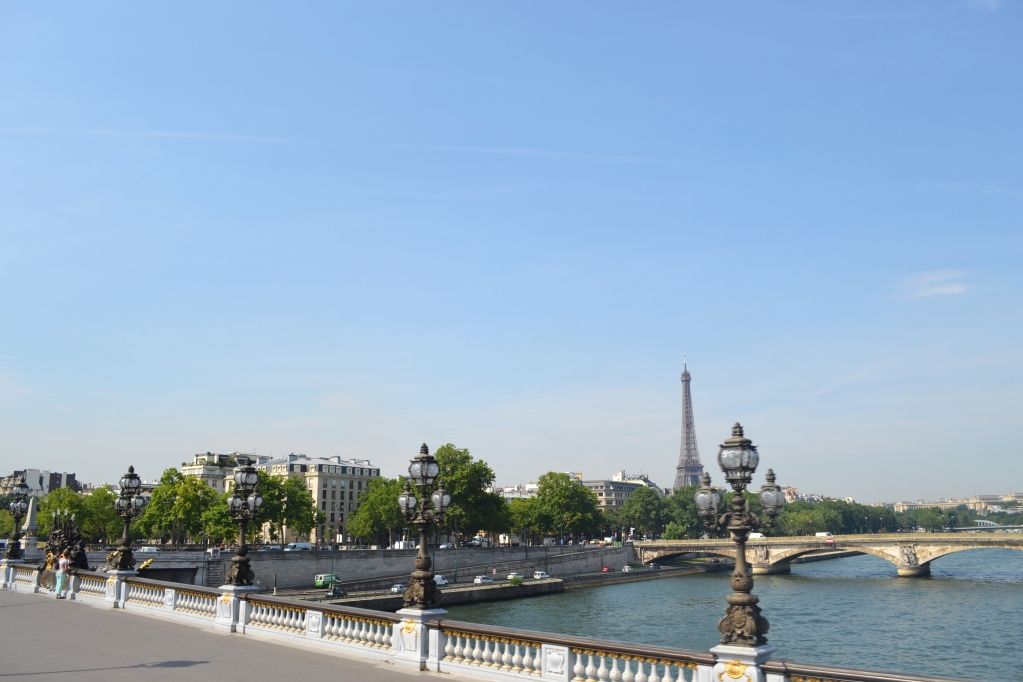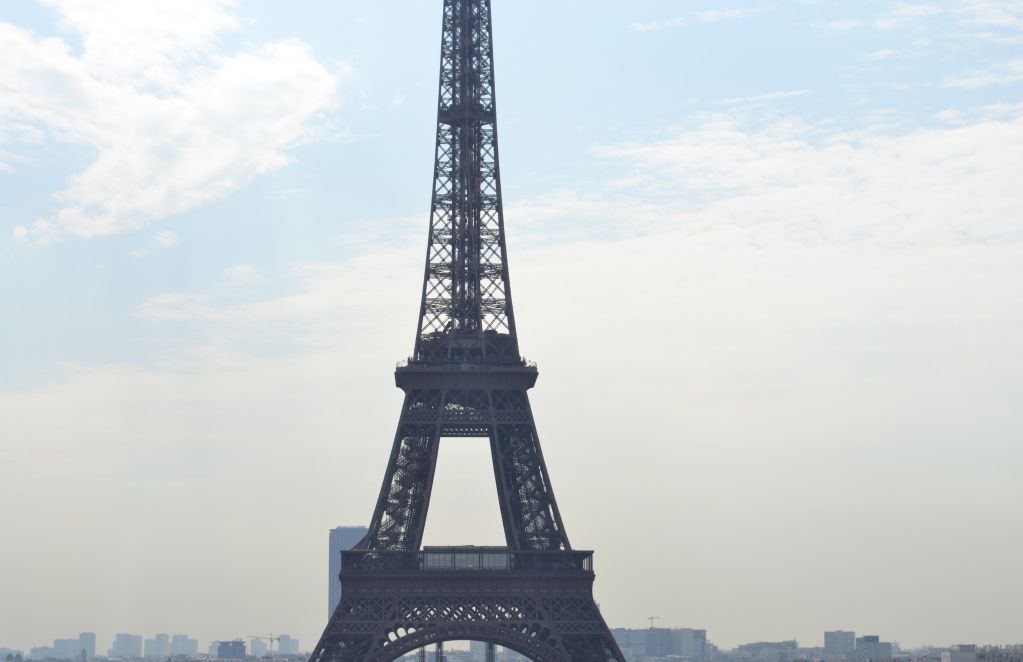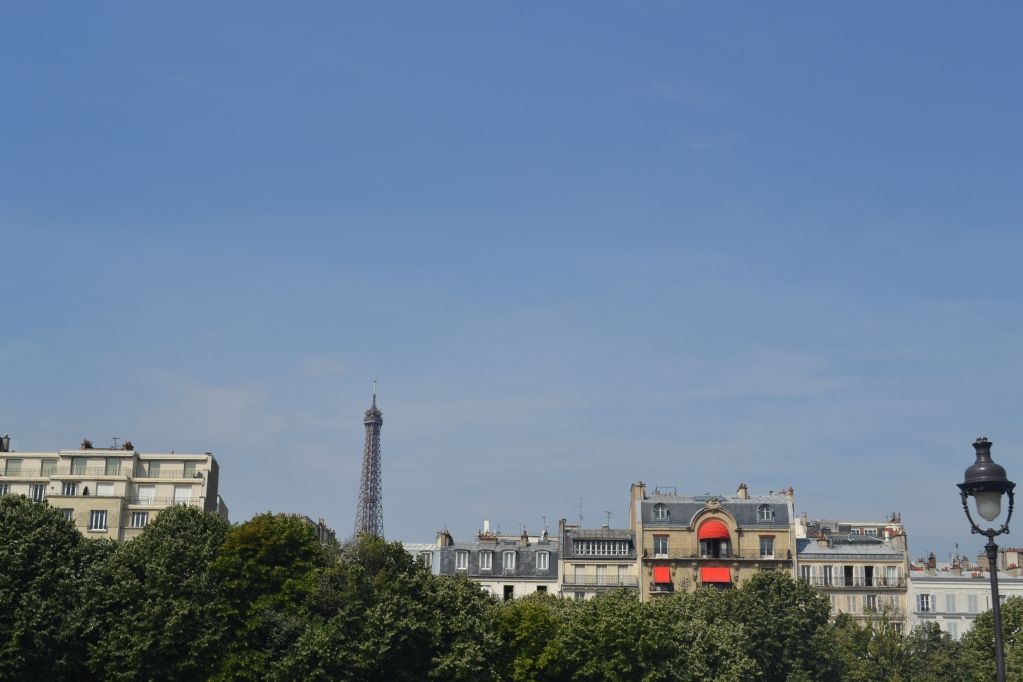 Afer that we took a ride on the "hop-on-hop-off" bus. The whole ride took about 2 hours and we saw sights like Champs Elysées, Louvre or Saint Germain and took off near Galeries Lafayette.

Po výšlapu na Vítězný oblouk jsme se rozhodly projet se v "hop-on-hop-off" buse. Celá trasa trvala asi 2 hodiny. Hlavním bodem jsou samozřejmě památky, jako Champs Elysées, Louvre, Saint Germain nebo Notre Dame. Většinu z nich jsme už viděly nebo máme v plánu vidět, ale vidět to "zvrchnu" je také super. Vystoupily jsme nedaleko Galeries Lafayette.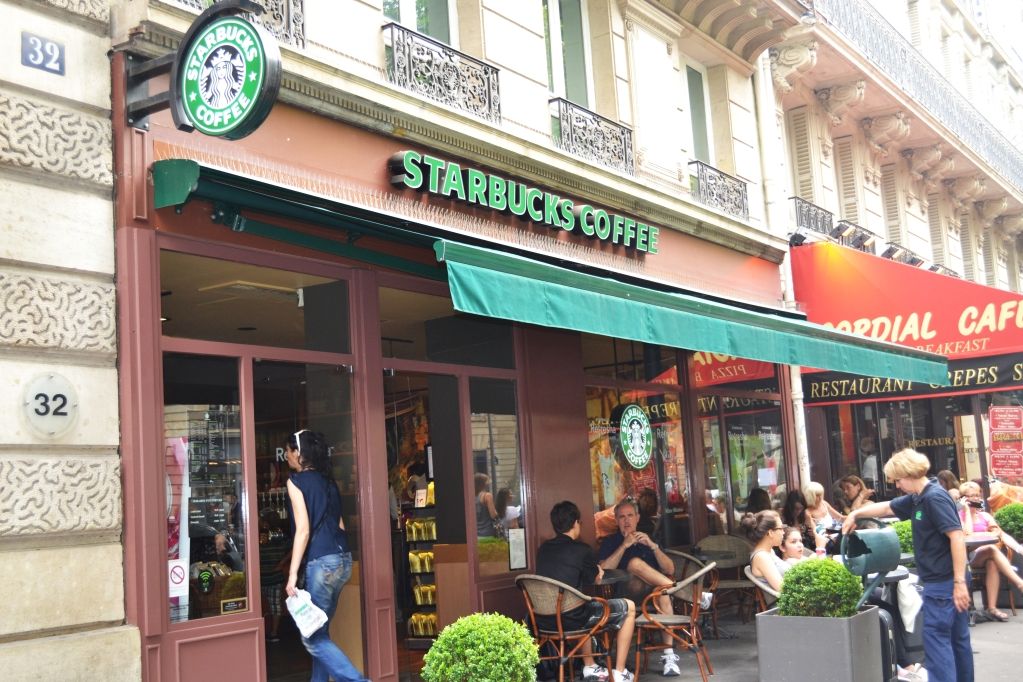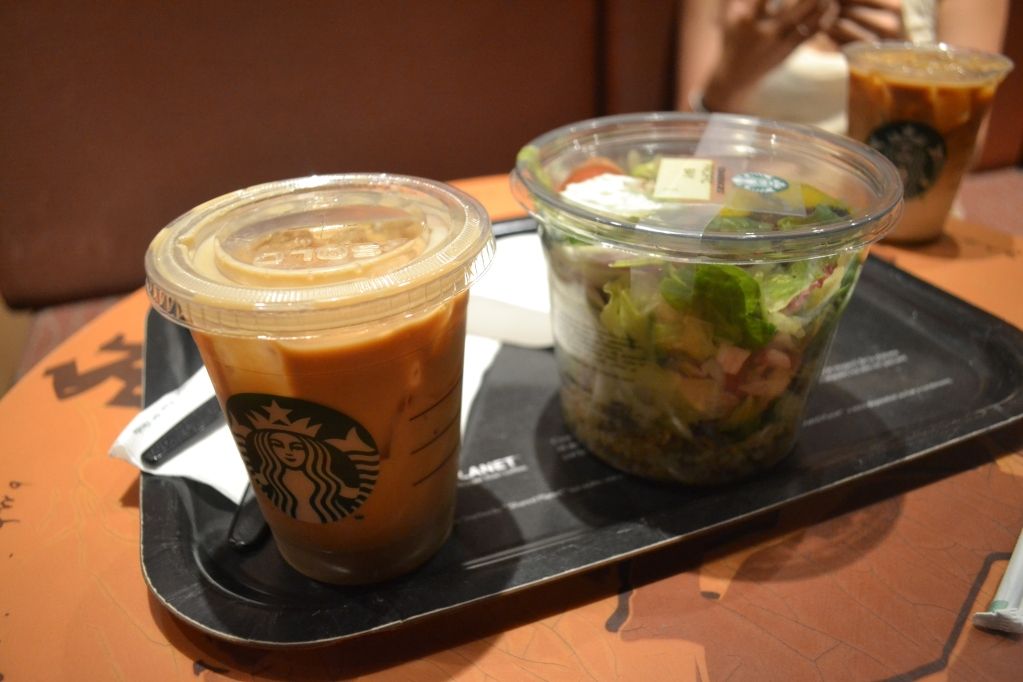 Before we went to the Galeries Lafayette, we ate lunch at Starbucks on the Boulevard Haussmann (near Galeries Lafayette). I also ordered an ice latte, because it was really hot outside. For food I had an salad which was really yummy, as everything they make in Starbucks!
Ještě před návštěvou Galeries Lafayette jsme byly na obědě ve Starbucksu na Boulevardu Haussmann, který je nedaleko Galerie. Objednala jsem si Ice Latte, protože bylo opravdu vedro. K obědu jsem si dala salát. Byl výborný jako vše, co ve Starbucksu dělají!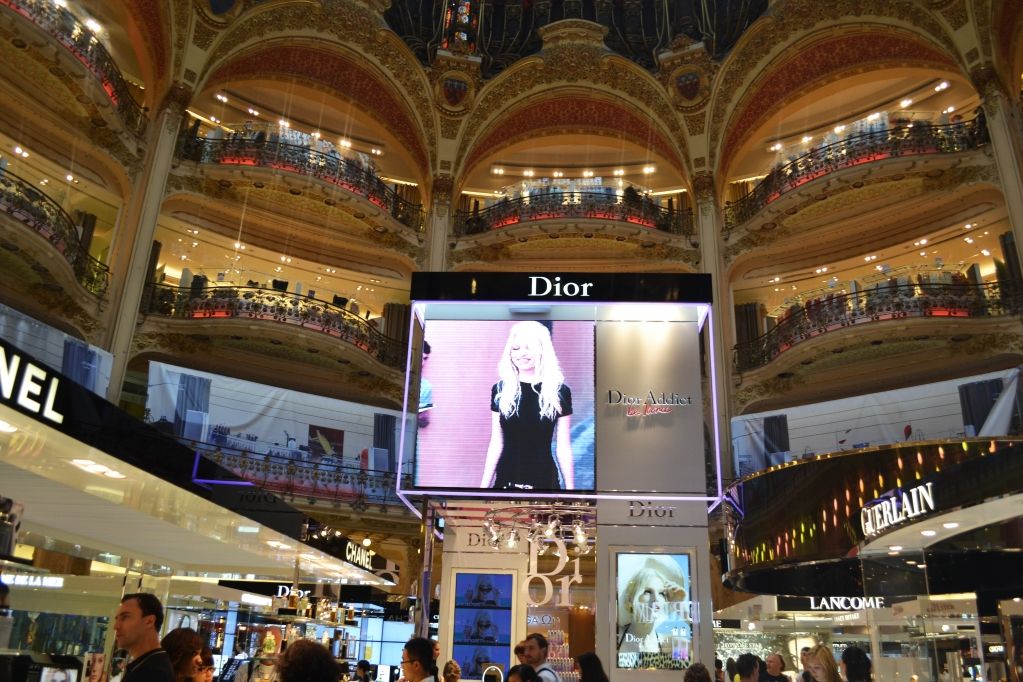 And after the lunch we shopped a bit in Galeries Lafayette. I know that you expect me to buy a lot of things and bags and clothes, but the truth is that I did not buy anything. I do not know why, but in the US there is everything way cheaper, so maybe that is the reason. Plus we go there in few days, so I will buy a lot of finds there (at least I hope so).

A po skvělém obědě jsme šly do Galeries Lafayette. Vím, že asi čekáte kupu nových věcí, ale popravdě jsem si nekoupila nic. Všechny značkové věci jsou v Americe mnohem levnější a tím, že tam za necelý týden jedu, jsem se rozhodla, počkat s nákupy luxusnějších věcí až tam.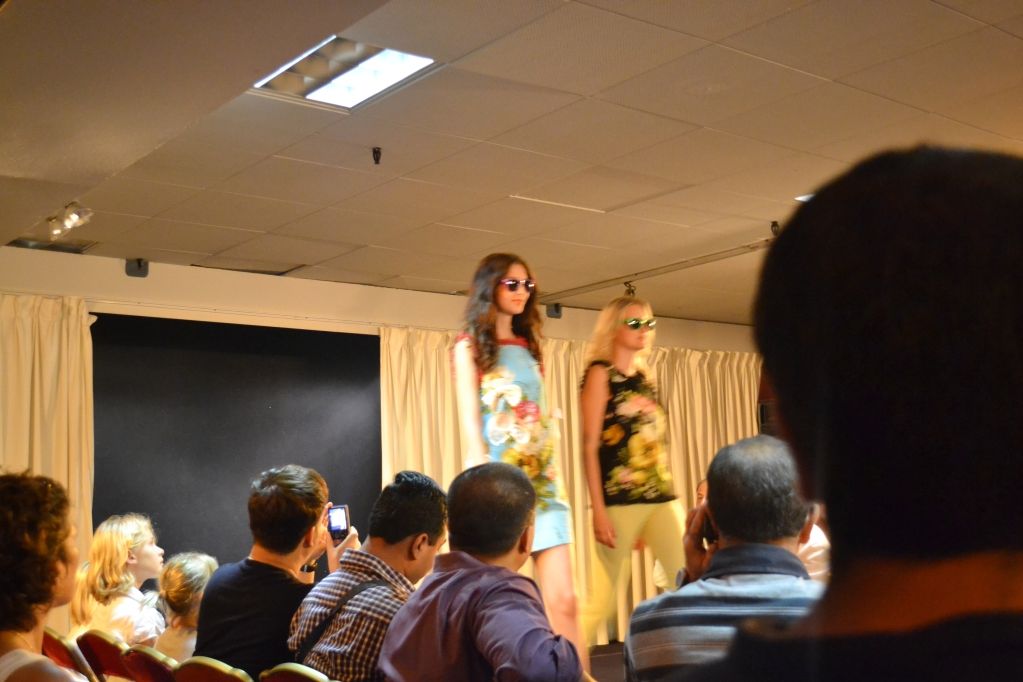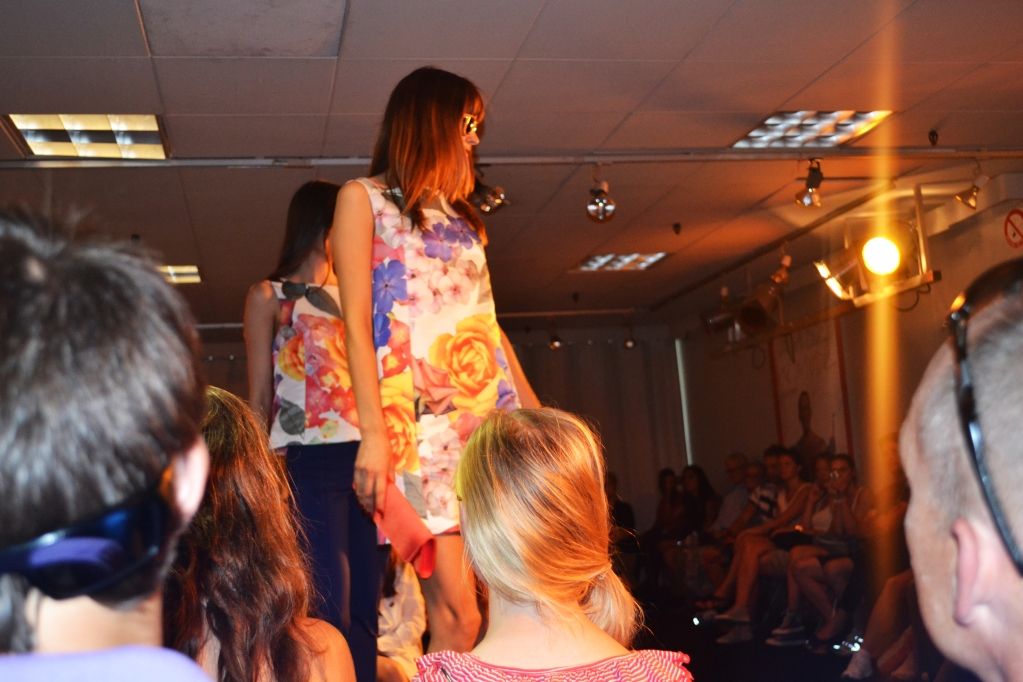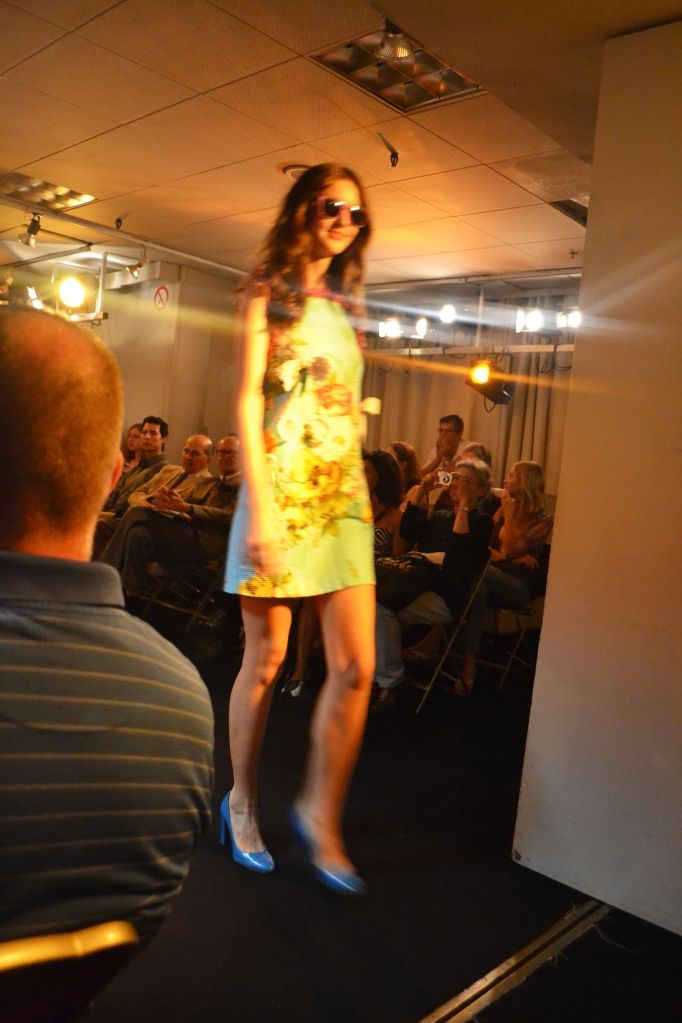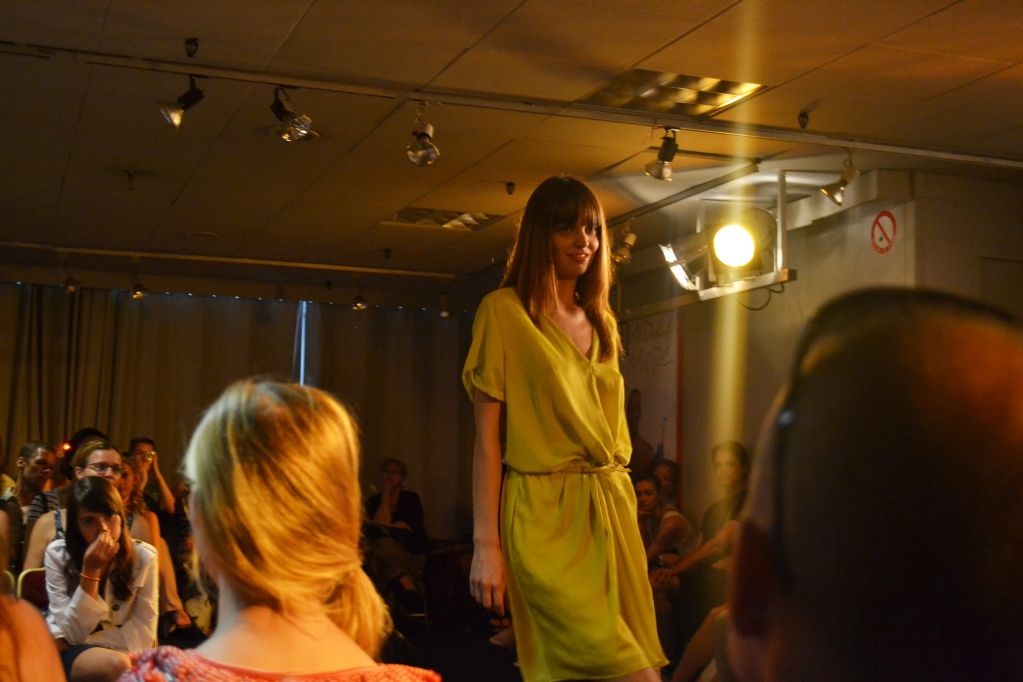 The main point of our visit of Galeries Lafayette was this fashion show arranged by the Galeries Lafayette. The models you can buy in the house and it was a mix of styles. I loved these flower prints by Kenzo. I think they look super summer and nice!
Hlavním bodem programu v Galerii Lafayette nebylo nakupování, nýbrž módní přehlídka pořádaná samotnou Galerií. Všechny modely jsou k zakoupení v jejich Galerii. Modely nebyly v jednom duchu, byl to mix více stylů. Mně se nejvíc líbily tydle květované potisky od Kenza. Působí velice letně a prostě se mi líbí!
(wearing blouse
HERE
/ shorts Levis / sandals Zara / bag Givenchy)
Our next stop after the show was Sacre Couer located on the Montmartre. I have heard that the atmosphere of Montmartre takes you like in teh twenties, but the truth is another. I really did not like it there as much as for example in the city centre or at Trocadéro. But the building looks very nice and the view from there is nice as well. We went inside and it looks there like in a normal church.
Naší další zastávkou byla katedrála Sacre Couer na Montmartru. Slyšela jsem, že atmosféra tam působí jako z jiné doby. Bohužel na mně působila úplně jinak. Sice některé uličky byly krásné, ale celkově bych řekla, že se mi v centru líbí daleko víc. Třeba takové Trocadéro si mě získalo. Na Montmartru se ale nachází katedrála Sacre Couer, která je nádherná a i výhled odtamtud je nádherný. Vevnitř vypadá Sacre Souer jako normální kostel.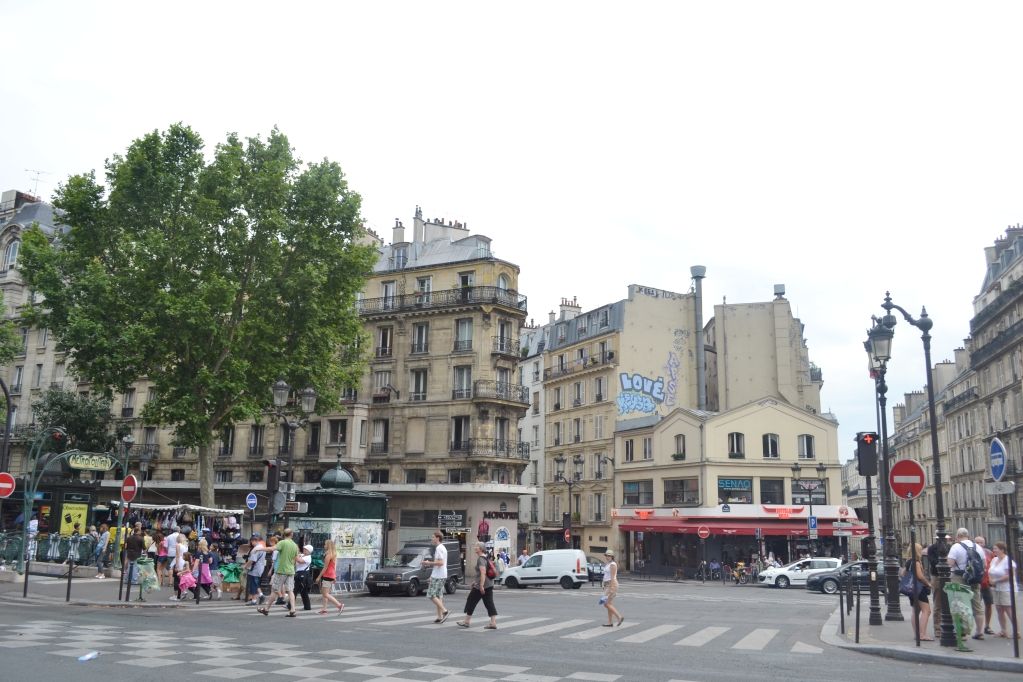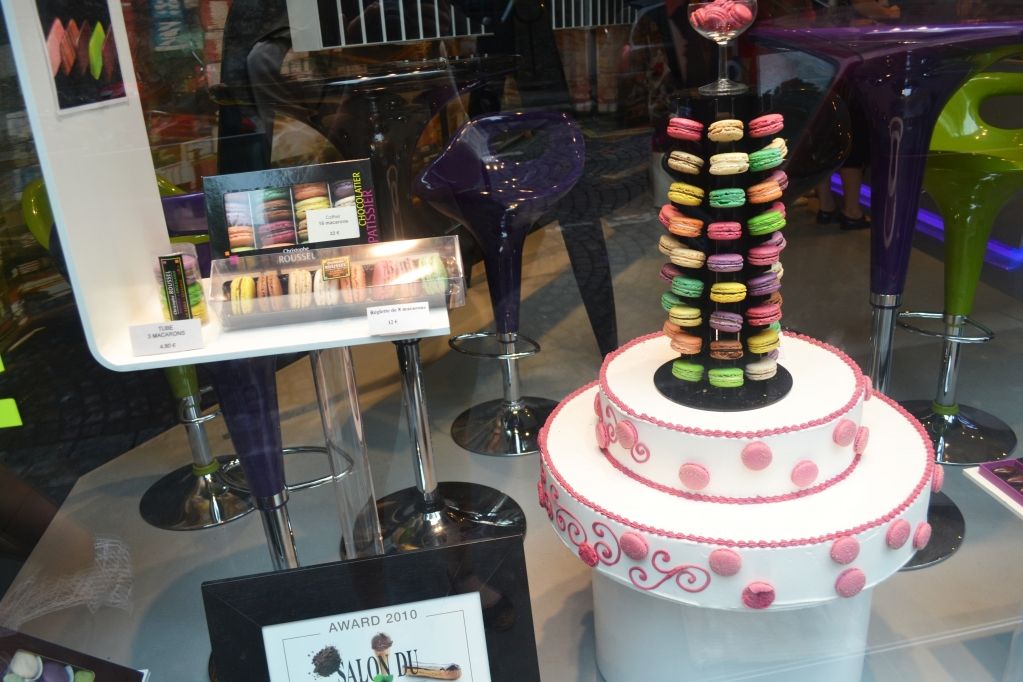 Our last sight that we saw today was the Moulin Rouge. We went there by feet from Sacre Souer and just took some pictures and got home by metro. We had a dinner at Paul and then went to the hotel. Tomorrow we plan to go to the Forum des Halles to shop a little bit. I will definitely go to New Look and I am not sure - but I think I may buy some piece at Zara. I can not leave Paris without buying anything. My big favs are studded leather jacket, parka or studded booties!
Naše poslední zastávka byl Moulin Rouge. Šly jsme tam pěšky od Sacre Souer a jenom jsme tam vyfotily pár fotek a jely zpátky na Champs Elysées, kde jsme pak v Paulovi večeřely. Zítra máme v plánu Forum des Halles, kde chceme trochu nakupovat. Já se už těším do New Looku a možná i do Zary. Mám tam nějaké favority - "studded" křiváka, parku nebo "studded" kozačky. Nemůžu si prostě z Paříže nic nepřivést!