Green military jackets are a must-have for the autumn season. Right now it is hot the upgrade with black leather sleeves. The sleeves give the whole jacket another direction - more high street. I think this is a must-have and I am about to order one as well!
Zelené vojenské bundy jsou in hlavně na podzim. Tento podzim se ale nosí vylepšené, s černými koženými rukávy. To dává bundě úplně jiný směr, více "high street". Podle mě je tadle bunda absolutní must-have. Jednu takovou si chci pořídit.
First boots with studs I saw, were these Chloé boots. I just wanted them but I really did not want to pay 1200 USD for them. I am really happy that there are some brands thet make these a-look-likes! They are really much less than the Chloé ones and I need to get some for the upcomming season. I think that the studs make the boot more interesting. I like studs in general, so this is a must have for me!
Poprvé jsem viděla "studded" kozačky od Chloé, ale opravdu se mi za ně nechtělo dávat 1200 dolarů. Proto jsem ráda, že i jiné značky přišly s tímto nápadem a to za rozumnější cenu. Studs mám ráda celkově a proto jsou tydle kozačky pro mně "must have". Myslím, že studs dělají boty zajímavé a nevšední. Moc se mi líbí!


You have probably already seen this type of shoes in some stores because they are hot right now. First when I saw them, I did not like them at all. I though they are super-ugly. By the time I met them on more and more blogs and somehow I started to like them. So I ordered a pair from
Romwe.
I really hope that the size will not be too big. I hope I will like them!
Tenhle typ jste už pravděpodobně viděli, protože jsou velice in tudle sezónu. Když jsem je poprvé viděla, řekla jsem něco jako "Tak ty fakt ne", ale pak jsem je viděla čím dál tím víc na netu a v krámech, a tak nějak jsem si je oblíbila. Proto jsem si jedny objednala z
Romwe
. Doufám, že mi budou sedět a že se mi budou líbit!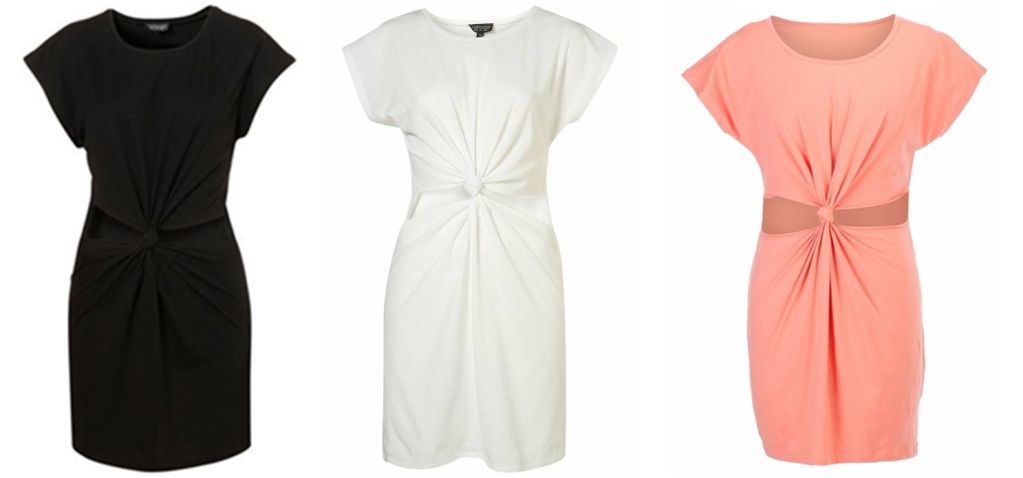 This is not exactly for autumn and winter season, but I am pretty sure that the most of you will go somewhere abroads in warm weather and this is perfect for beach! I think that the cut out detail is really amazing! The first two are more expensive, the last one is less.
Tydle šaty nejsou úplně na podzim nebo zimu. Ale věřím, že něktěří z Vás pojedou do tepla třeba o prázdninách, a myslím si, že tydle šaty jsou úplně perfektní třeba na pláž. Moc se mi líbí, jak jsou dělané. Výstřižek je super. První dvoje jsou o něco dražší než ty poslední.
Follow on Bloglovin
-
Like me on Facebook
-
Follow on Twitter