As I already told you, at Thursday I was in the Lindex showroom. It was my second visit and I loved it there. It was presented the Missoni for Lindex collection which is just incredible. The whole collection has about 70 pieces including jewerly or bags. The colours they designed the collection in are dark red, dark blue or dark green. They used a lot of patterns - not only the geometrical ones, but also butterflies or hearts. The italian brand Missoni made the whole collection of very nice and soft materials. I personally love the black bag which coats about 120 USD. Not only that I have seen amazing pieces and ate delicious food, but I have also met a lot of amazing bloggers. I hope we can all meet again. I kept in touch with Ceady (her blog
here
) and I was so happy to see her again. I got to know Nga from Posh-pash, Tereza form Terezasplace or Andy from Kockandy. Their blogs are incredible and they all are very
Do not forget to write "Missoni for Lindex in stores" on 25th of September!
Jak už jsem se zmínila v předchozím článku, ve čtvrtek jsem se šla podívat do showroomu Missoni for Lindex. Celkově to byla má druhá návštěva showroomu a i tentokrát se mi to tam velice líbilo. Showroom byl postaven jinak něž minule - uprostřed byl velký stůl, který mi trochu připomínal svatební, a za ním se nacházela kolekce. Po stranách byly pak ještě dva menší stoly s výborným jídlem a pitím. V druhé místnosti pak byly doplňky a dětská část. Celá kolekce navržená italskou značkou Missoni má kolem 70 kousků, včetně kabátů, šatů, kabelek nebo doplňků. Je navržená v tmavých podzimních barvách - a to vínové, modré a zelené. Naleznete v ní hodně vzorů - kromě geometrických, jsou v kolekci třeba i potisky motýlů nebo srdíček. Na dotek jsou materiály velice příjemné. Mým favoritem je černá taška, která stojí 2499 Kč. Není to málo, a proto nevím, jestli si jí pořídím. Kromě toho, že jsem měla příležitost vidět kolekci dřív a jíst u toho velmi chutné jídlo - jsem také potkala hodně bloggerek, jejichž blogy obdivuji. Ceady z Thelifeofceady jsem potkala už v showroomu Calzedonie, a od té doby jsem s ní byla tak nějak v kontaktu. Ráda jsem jí znovu viděla. Kromě toho jsem poznala Nga z Posh-pash, Andy z Kockandy nebo Terku z Terezasplace. Všechny jsou moc milé a sympatické. Doufám, že je znovu někde potkám.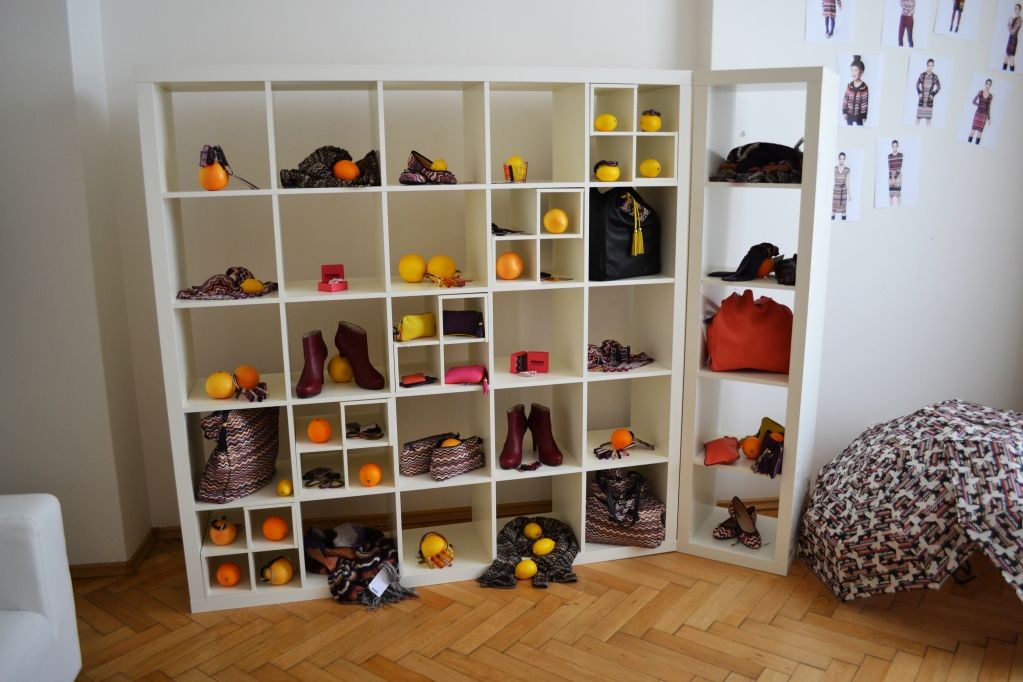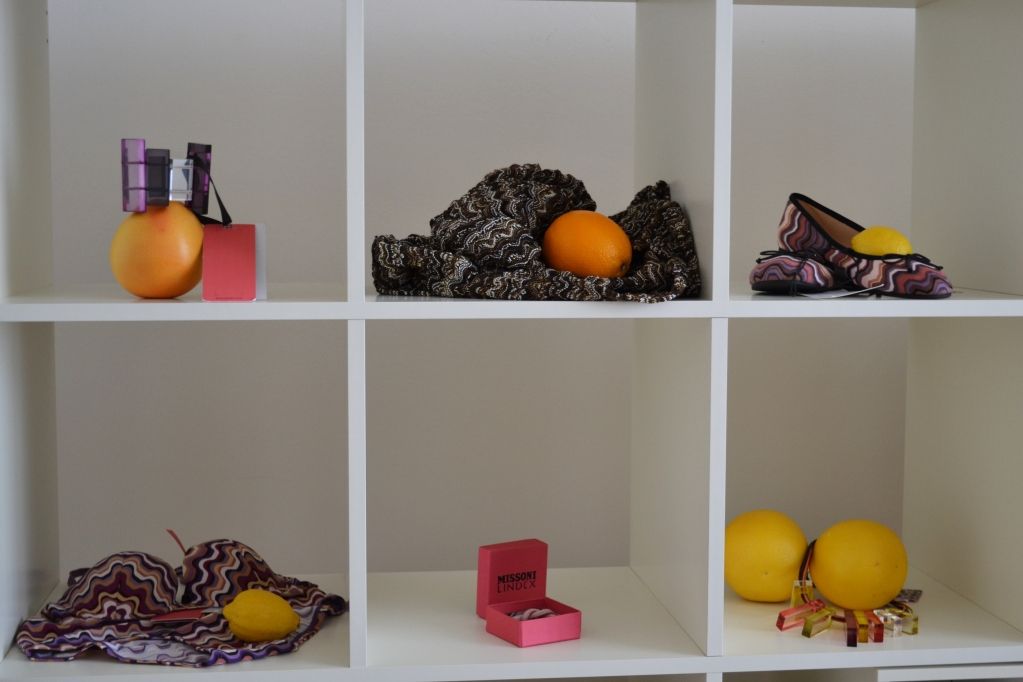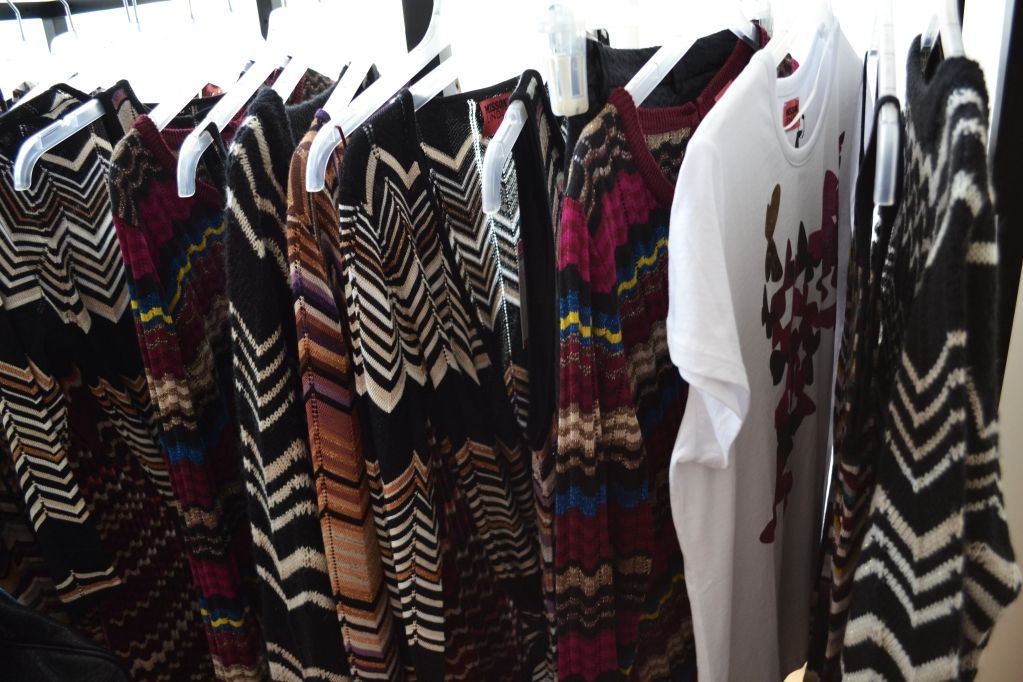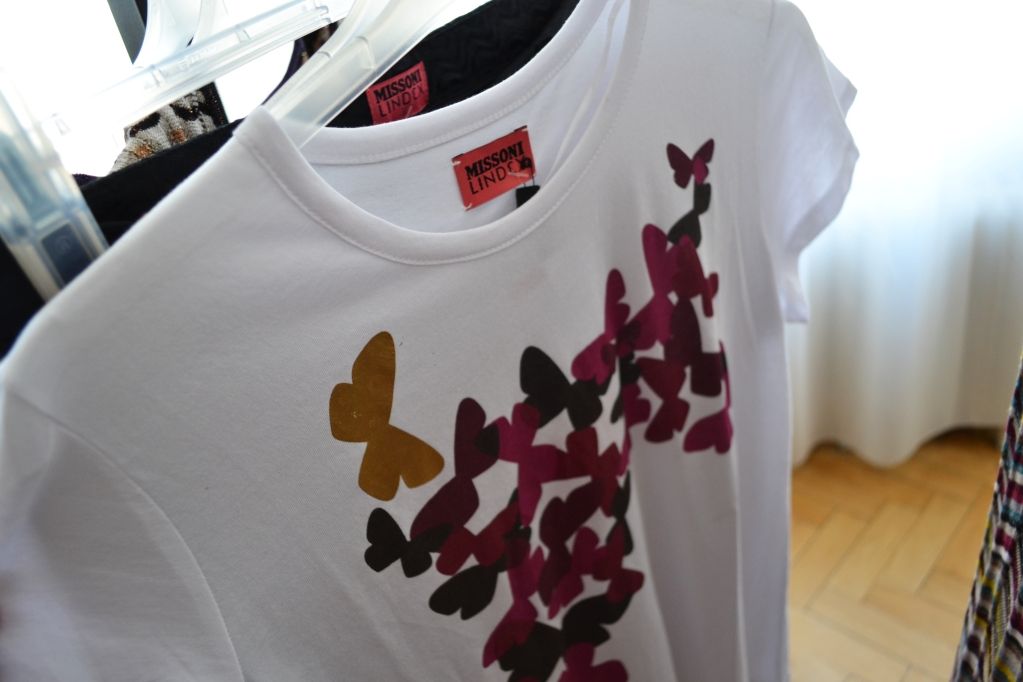 How do you like the collection? Is there anything you want to get?
A jak se Vám kolekce líbí? Máte něco vyhlídnutého?