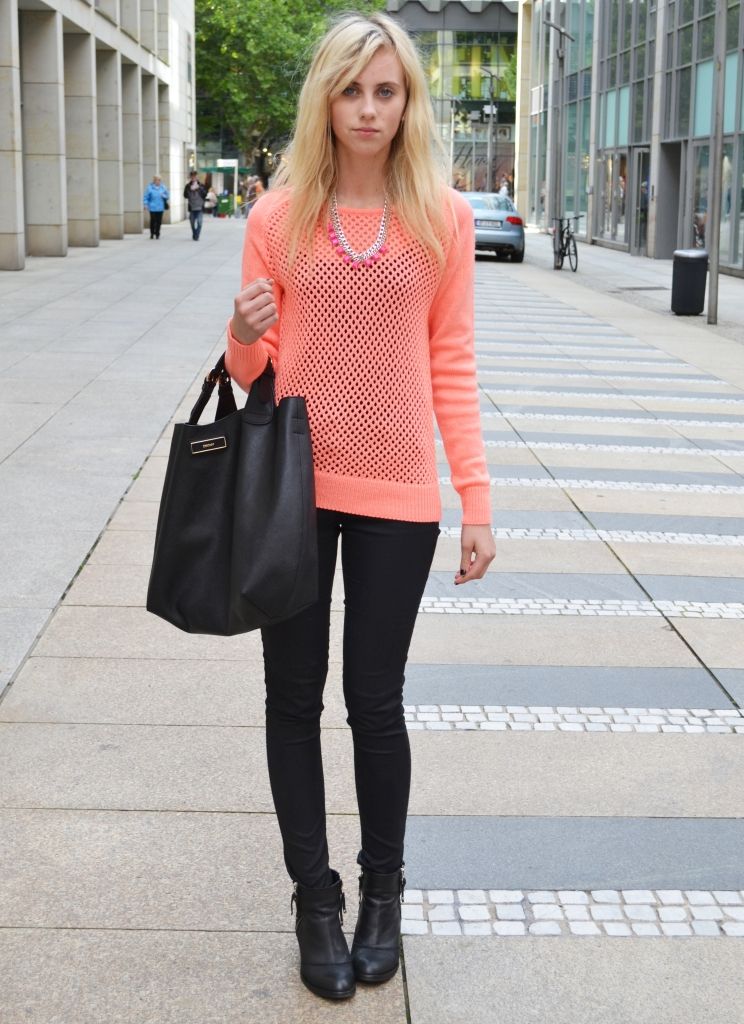 Today my mother went into the city where I study and together we went to a next bigger city. We checked some stores and went to Starbucks. It was a really nice afternoon and I wish every Thursday was like that! I have worn the orange neon sweater that Lindex lent me. I really love sweaters for autumn. Neon colours I really do not wear a lot, but it was a nice change. I paired it with a necklage in pink. These necklages are really in right now. I chose simple black pants because the sweater is really shine, so I wanted something classy. I took the only bag I had at my boarding house - the DKNY and my Toshop Ambush boots because it was a bit cold. Tomorrow I am about to go to the Prague Fashion Week and I feel totally excited about it! I really can not wait. Last time I have been there (not as a blogger), I did not like it at all. This year it should be very proffesional, so I am really courious. I will keep you updated!
Dont forget to enter my giveaway
here
! And please, like my photo in a contest
here
! Thank you!
Dneska ke mně na intr přijela mamka a spolu jsme vyrazily do Drážďan, které jsou asi 20 km. Byly jsme v nějakých obchodech a také jsme zašly, jako obvykle, do Starbucks. Bylo to super odpoledne a nevadilo by mi, kdyby každé čtvrteční vypadalo takhle. Na sobě jsem měla zářivý svetr z Lindexu z kolekce podzim/zima 2012. Jako náhrdelník jsem zvolila růžovo-stříbrný. Takovédle náhrdelníky naleznete teď skoro všude a i já jsem jim podlehla. Jelikož je svetr sám o sobě výrazný, zkombinovala jsem ho s černými skinny. DKNY kabelka byla ta jediná, kterou jsem na intru měla. Boty byly pro mě jasná volba - Topshop kozačky, protože nebylo nejtepleji. Zítra se chystám na Prague Fashion Week. Jsem pozvaná jako Press, tak uvidím Minule jsem tam byla před 2 lety a to se mi to moc nelíbilo. Tento rok to má profesionální a i program se mi líbí víc. Tak jsem zvědavá. Samozřejmě Vám ukážu fotky a budu Vás informovat. A doufám, že někoho z Vás potkám!
A nezapomeňte se zúčastnit Romwe Giveaway tady, kde můžete vyhrát 100 dolarů na nákup! A prosím, podpořte mě likem v giveaway tady! Děkuji moc!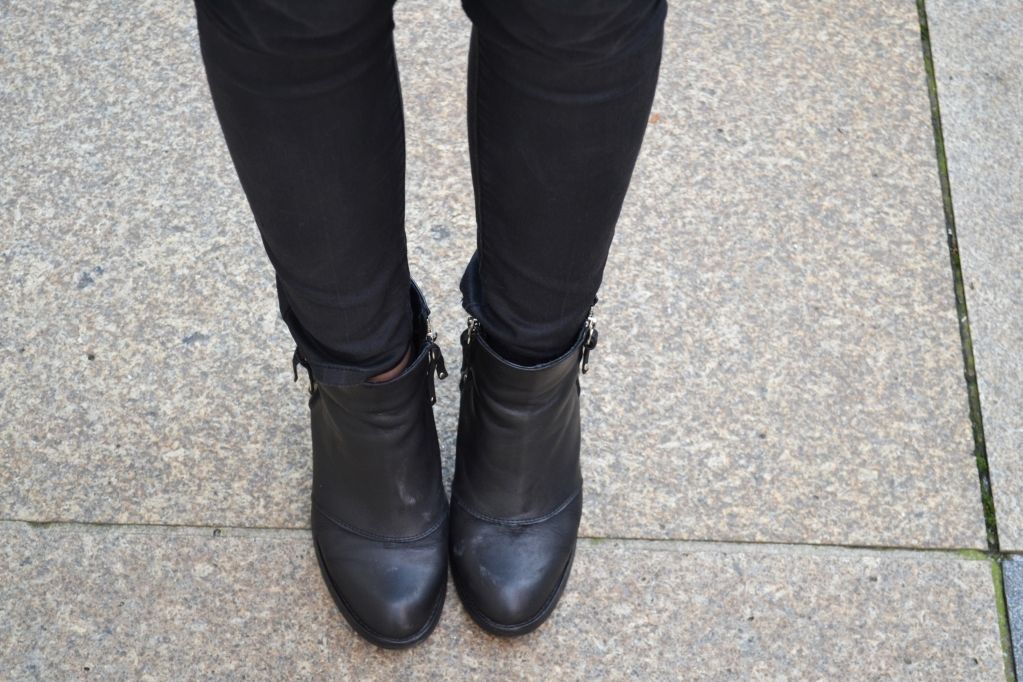 sweater - Lindex (fall/winter 2012) / necklace - Lindex / skinny - H&M / boots - Topshop / bag - DKNY