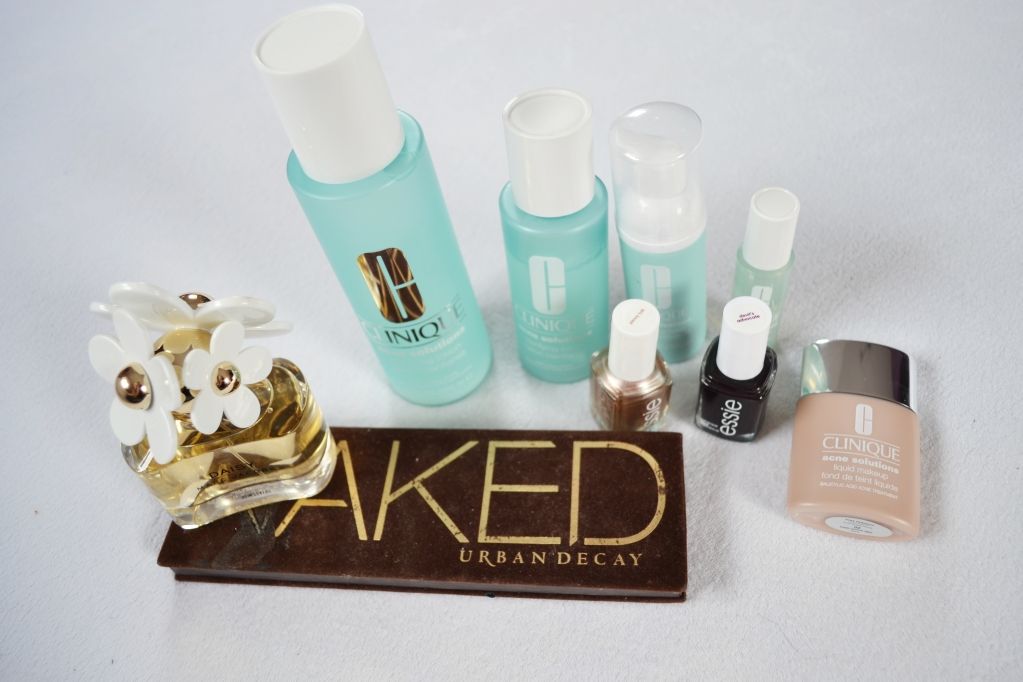 On my facebook fanpage I asked you which kind of posts would you like to see on my blog more. "Tips and advices" was one of the category that you would like to read. I decided to make a post about my favourites cosmetics products which can be also a tip for you or even a small review. I discovered some products last months and immediately I like them a lot. I was suprised how they work!
Na facebookvé stránce jsem se Vás před pár dny ptala, jaké články byste chtěli vidět na blogu častěji. "Tipy a rady" byla sekce, kterou byste rádi viděli na blogu víc. Rozhodla jsem se, že udělám článek o mých oblíbených kosmetických produktech, což jsou vlastně tipy, rady a malé recenze. Minulý měsíc jsem objevila produkty, které jsem si hned oblíbila. Byla jsem opravdu překvapená jak fungují.
Acne solutions by Clinique

The products I was suprised by are "Acne solutions" by Clinique. As the name says it should stop the Acne. The set is compact of cleansing waters, cleansing scumming and a gel. What I really love about the products is a fact that it cleans your skin pefectly. I have never used a cleansing water that would clean skin so deeply. My big favourite is a gel that you put on the problematic location. It dries the pimple and then it disappers after some usings. This is really good because it really helps! I used a lot of products and none of them worked like this did!

Z čeho jsem byla překvapená, byla řada "Acne solutions" od Clinique. Jak už prozrazuje název, tyto produkty pomáhají léčit akné. Řada se skládá z čistících vod, čistící pěny a gelu. Co se mi na produktech líbí je to, jak perfektně pleť vyčistí. Nikdy předtím mi žádná voda nevyčistila pleť lépe. Velkým favoritem je u mně gel. Nanášíte ho na problematické místo. Sice štípe, a to opravdu hodně, ale pupínek vysuší a po pár užitích po něm nejsou ani památky. Když jsem si tudle řadu kupovala v Americe, nevěřila jsem, že bude fungovat. Vyzkoušela jsem opravdu hodně produktů, ale s "Acne solutions" jsem spokojená nejvíc!


Daisy by Marc Jacobs
My all-time favourite perfume is Daisy by Marc Jacobs. There are many types of them. I own two of the three Daisys and both smell really nice. Daisy is my favourite perfume since I got it as present for my birthday 2 years ago. It is really fresh and nice. You can choose from more sizes. I have this, one biggger one and one really small that you can to the plane with you. That is great when you travel.

Moje all-time nejoblíbenější voňavka je Daisy od Marc Jacobse. Jsou asi tři typy této voňavky. Já mám doma dva a musím říct, že oba mám velice ráda. Voňavku jsem poprvé dostala k narozeninám před 2 roky. Od té doby je mým favoritem a skoro nepoužívám jinou. Vybrat si můžete z více velikostí. Já mám tuhle, jednu větší a jednu úplně malinkou, se kterou Vás pustí i do letadla. To mi přijde super, hlavně když cestujete.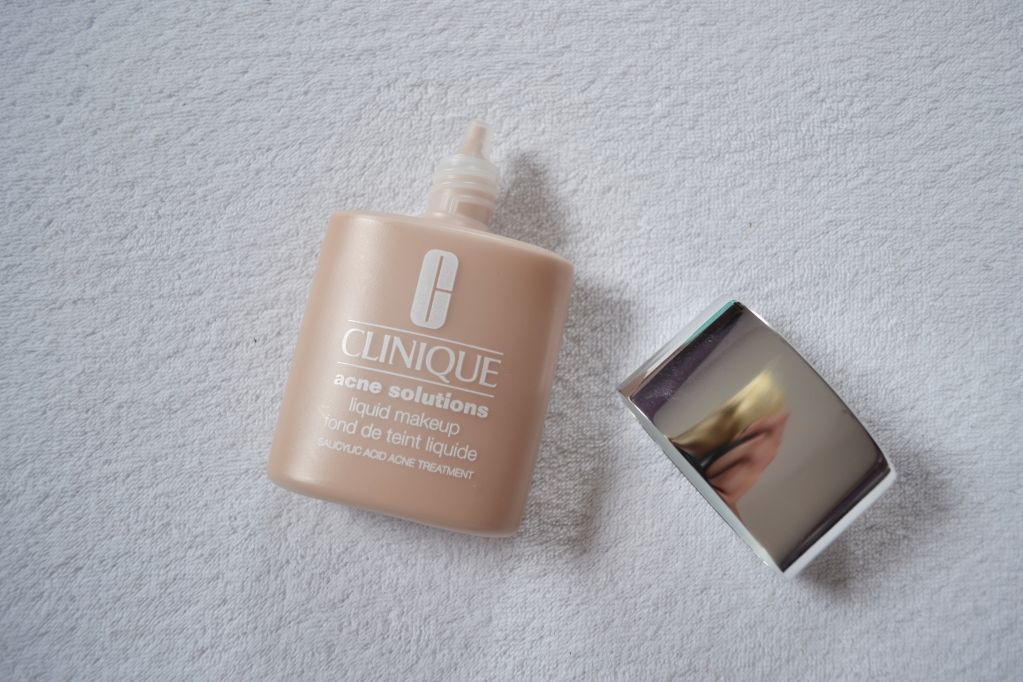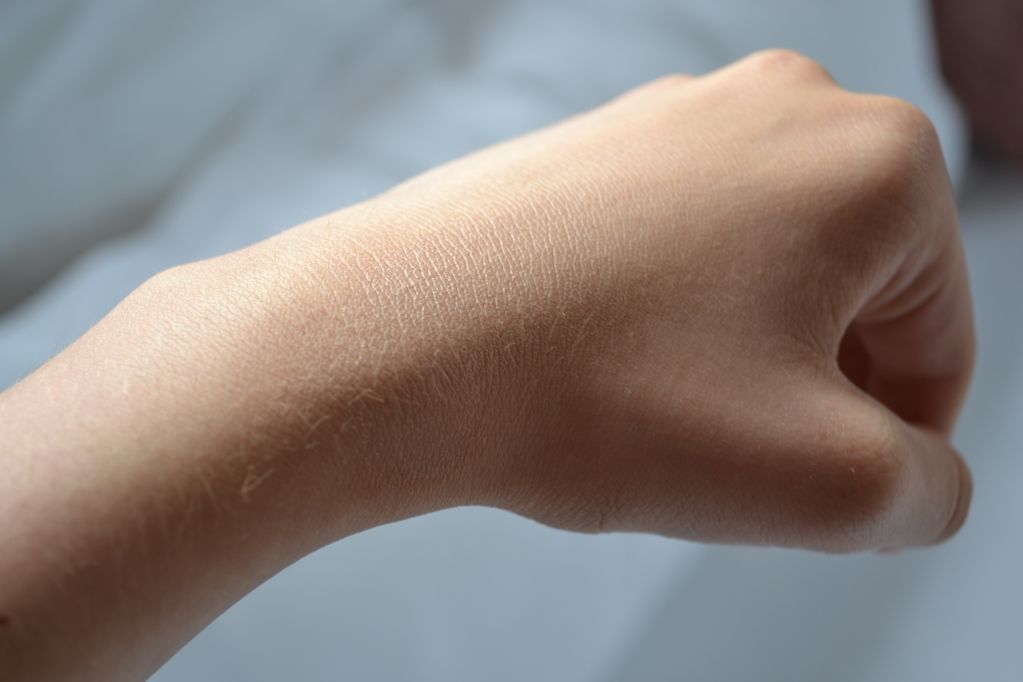 Acne solutions make-up (shade 3) by Clinique
Another product I bought in America by Clinique is this make-up. I always used MAC, but this one is way better than the MAC ones. It is more natural and it is not so heavy on your skin. It fits perfectly to the skin. You do not even recognize that you have it on. I have picked shade 3, because that fits to my skin the best. I think, they make 5 or 6 shades of this make-up.
Další produkt od Clinique, který jsem si přivezla z Ameriky, je tento make-up. Vždycky jsem používala make-upy od MAC, ale tenhle mi vyhovuje mnohem víc. Přijde mi, že vypadá přirozeněji a také není tak těžký. Navíc dobře "přilehne" k pleti, takže skoro ani nepoznáte, že ho máte na obličeji. Já si koupila odstín číslo 3. Myslím, že celkově jich dělají 5 nebo 6, což je celkem dost a jsem si jistá, že si každý vybere.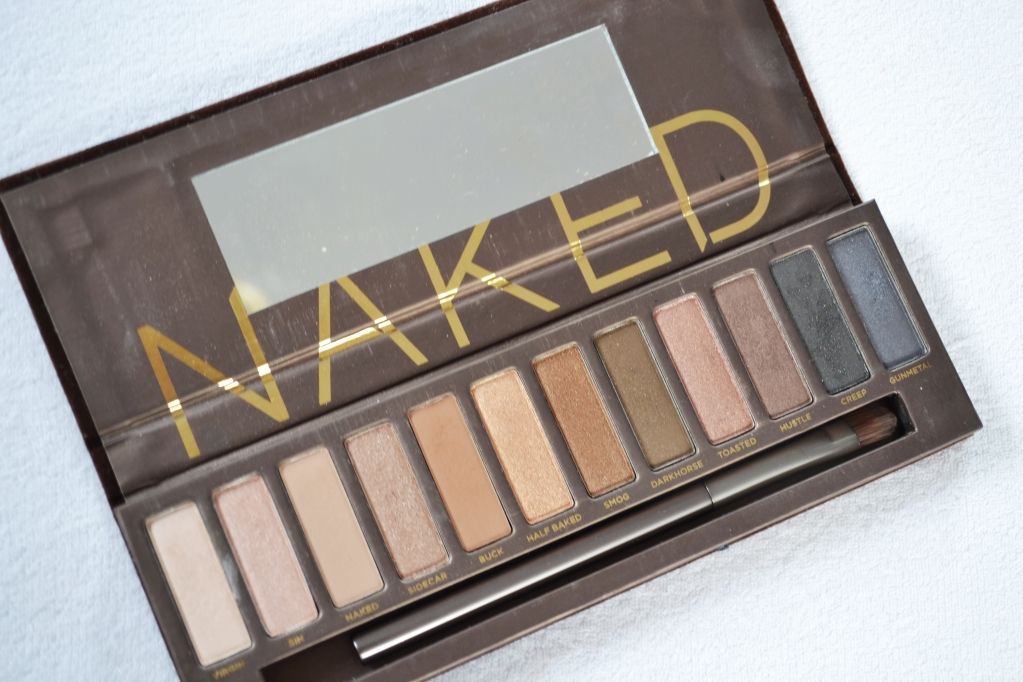 Naked palette 2 by Urban Decay
I have always used eye shadows that I bought in small packages (3-4 colours) or separated. Then I invested in this Naked palette. I bought it in Dubai in April and I used only this since then. The pick of eye shadows is really big and you do not need to take a lot of packages of eye shadows, because you have all in one. You always find there a colour that you want and that you have mood for.
Vždycky jsem si stíny kupovala v menších baleních po 3-4 barvách nebo úplně odděleně. Potom jsem si ale v Dubaji koupila platu stínů Naked 2 od Urban Decay a od té nepoužívám nic jiného. Líbí se mi, že tam vždycky najdete barvu, kterou hledáte (alespoň já ano) a na kterou máte náladu. Je super, že máte v jednom balení všechno, co potřebujete.
Essie and OPI nail polishes
Last cosmetics tip I have for you are nail polishes by OPI and Essie. They are not exactly cheap in Europe, but you can always look up on e-bay or another websites where they are way less. Both brands last long and have big pick from colours! I really love the very first one nail polish by Essie - it is metalic gold colours which looks incredible!
Mým posledním tipem jsou laky na nehty značek Essie a OPI. V Čechách to je celkem drahá záležitost, ale vždycky se můžete podívat na e-bay nebo jiné stránky. Tam se dají sehnat mnohem levněji než v kamenném obchodě. Obě značky vydrží na nehtech dlouho a mají opravdu velký výběr barev. Já jsem si zamilovala hned první lak od Essie - je totiž metalický a na nehtech vypadá nevšedně a zajímavě!